Bradford care home inadequate and 'unsafe' says CQC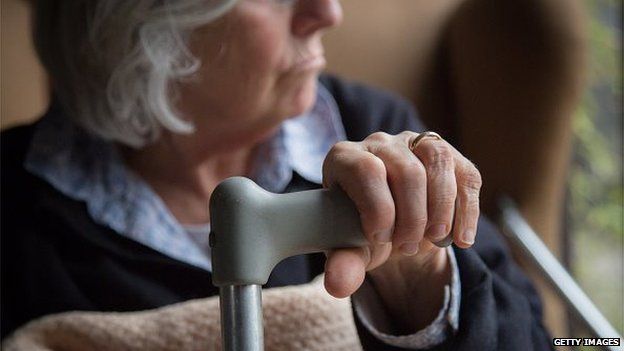 A care home in Bradford has been rated inadequate after inspectors found it to be understaffed and poorly managed.
The medication system at Cooper House Care Home, which cares for dementia sufferers, was not being managed correctly, making it "unsafe", the Care Quality Commission (CQC) said.
The home was one of three found inadequate in the north of England.
Care homes in Sheffield and Billingham, Stockton-on-Tees were also criticised by inspectors as "unsafe".
A spokesman for Cooper House said: "We take the CQC's report extremely seriously and now have a new manager in place and have implemented a robust action plan to address all the issues that it raised, including medication management."
The CQC said people in the care home were not being protected from the risks associated with medicines.
Inspectors also found some people did not have access to a call bell to ring for assistance when they needed it and that staff had not ensured that people could access fluids easily.
The care home was also without a manager at the time of the inspection.
Wendy Waddicor, managing director of Hill Care Group, which manages The Laurels and The Limes, said: "I am deeply disappointed with the latest CQC inspection report on The Laurels and The Limes Care Home and we have already taken action to address the findings.
"A new manager has been put in place to oversee these improvements and a detailed action plan has also been submitted to the CQC."
Ashwood Lodge Care Home in Billingham was also rated inadequate after the CQC found safeguarding reporting procedures in relation to possible neglect at the nursing home were not being followed.
Maintenance work flagged as necessary by inspectors in June 2014 had still not been carried out, something the CQC said indicated the service was not being well managed.
A spokesman for the home said: "Our residents are always foremost in the service we provide and the CQC report also provides evidence of the caring service we deliver to support our residents.
"There were some issues identified by the inspector and we have already addressed and rectified these issues and informed CQC of this and they have accepted it."
Related Internet Links
The BBC is not responsible for the content of external sites.