West Yorkshire Police in ethnic minority recruitment drive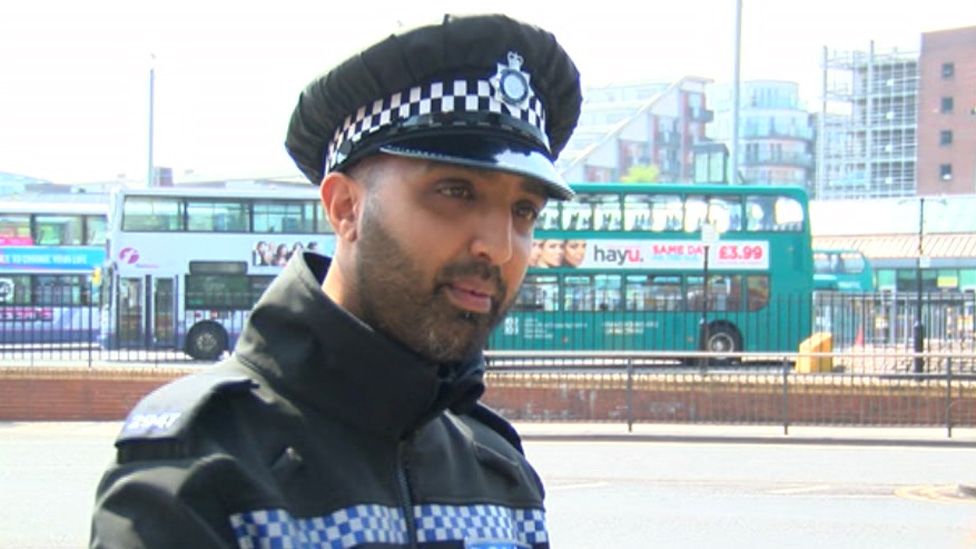 West Yorkshire Police has appointed an officer with a brief to boost numbers of Black and Minority Ethnic (BME) people applying to join the force.
The latest Home Office figures show 5.1% of officers in the force come from a BME origin, compared with the national average of 5.5%.
Census figures for 2011 show the county's BME population as 18.2%.
Home Secretary Theresa May has said the proportion of black and Asian officers in the UK was "simply not good enough".
The new "positive action coordinator" PC Amjad Ditta, said the force should reflect the community it serves.
"I'm interested in people in wanting to know what experiences they have had," he said.
"What is stopping them from applying? Because now in 2016 we've got a wide range of communities."
Heather Nelson, chief executive of the Leeds-based Black Health Initiative, described the policy as a "good beginning", but said the force had to look at its policies and have a "frank discussion" with the county's different communities.
She added: "Actually, to be open enough to admit 'Yes we've done wrong and yes we are looking at trying to better our practices'.
"Actually, come out into the communities and have a relationship with them.
"Don't just see us as stats, actually see us as individuals who make up a community rather than an issue."
Related Internet Links
The BBC is not responsible for the content of external sites.