Murder charge after body found in Leeds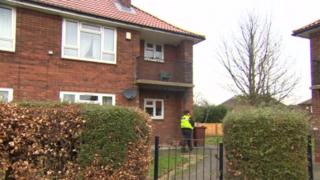 A man has been accused of murder following the discovery of a body at a house in Leeds.
David Holgate, 34, was detained after a man, 41, was found dead at an address on Lanshaw Crescent in the Belle Isle area, West Yorkshire Police said.
The cause of death of the victim, who was found dead shortly before 18:20 GMT on Thursday, has not been confirmed.
Mr Holgate, of Bodmin Road, Leeds, is due to appear before Leeds Magistrates' Court later.