Bradford school broadcasts announcements in Polish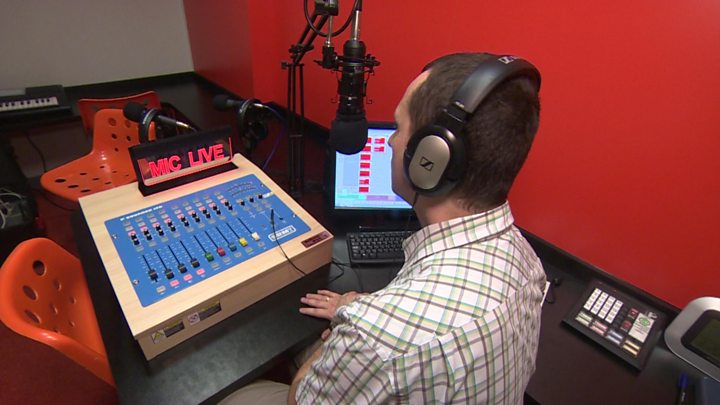 A primary school is broadcasting important announcements in Polish on its radio station to help get messages across to Eastern European parents.
Polish-speaking teaching assistant Tomasz Turowski is doubling up as a radio presenter at Miriam Lord Primary in Bradford, West Yorkshire.
His 20-minute shows can be heard in the playground as parents drop off and pick up their children.
The school hopes it will help parents who do not speak English fluently.
The broadcasts are a mixture of news, information and music and can be heard at both ends of the day and at lunchtimes. They can be heard inside the school building and just outside.
Does EU migration put pressure on schools?
How has immigration changed Britain?
The school said traditional means of communicating with parents through letter and email were not always successful, although short text messages were more easily understood.
Mr Turowski, who has worked at the school for eight years, will be involved in the radio broadcasts over the next few weeks.
He said: "I am excited about going on the radio and using my language skills to help parents who struggle with English to keep up with what's happening in school."
Head teacher Steven Young said: "Tomasz is already well-known to many of our Eastern European parents who are mainly Polish.
"He says Polish can also be understood by people from other Eastern European countries, which is why we chose it. Miriam Lord Radio is a popular and effective way of communicating with pupils and parents - most of whom understand English.
"We hope hearing the news in Polish will help more parents engage with the school."
There are about 8,000 people living in Bradford who were born in Poland, according to the latest official population estimates.
That is about 1.5% of the 525,000 population.
The largest group of people born outside the UK in Bradford are those from Pakistan, who number an estimated 41,000.