Bradford dementia care home to close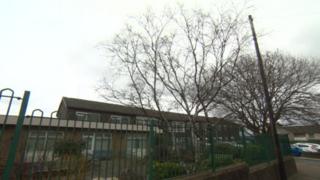 A residential home providing care to people with dementia is to close.
Bradford Council said modernising Holme View, in the Tong area of the city, would mean reducing the number of rooms and cost "in the region of £1m".
The 22 residents will be moved into private accommodation, with the building expected to be finally closed by autumn.
More than 2,400 people have signed an online petition to try and keep the home open.
More on this and other Bradford stories
Last week, relatives of some of the residents held a protest outside the home.
One campaigner said: "I can't begin to think about what might happen if the likes of my cousin and some of the other residents, our loved ones, are moved from here."
A council report said the home, which was built in 1972, did not meet Care Quality Commission guidelines for the size of rooms and its narrow corridors made it difficult for residents with mobility problems.
The report warned that not shutting the home would lead to cuts elsewhere: "If the decision is taken not to close the home alternative compensating savings would require costing and would need to be found from within adults services budgets for 2017/18."
The council said it hoped the centre's 46 members of staff would be redeployed to other facilities.