Halifax bingo addict jailed for £245,000 theft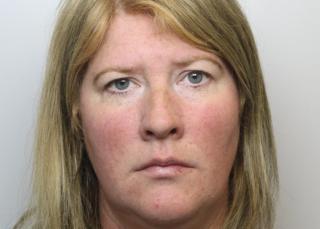 A bingo addict has been jailed for five years for stealing £245,000 from her work.
Nikki Conway, 37, was the office manager at Uncle Ted's Organics and had a gambling addiction of £1,000 a week, Bradford Crown Court heard.
Conway, of Willowfield Crescent, Halifax, pleaded guilty to fraud.
She stole the money from the animal feed business by transferring cash from various company accounts into her own.
Live updates and more stories from Yorkshire
Conway was responsible for the financial management of the company and used a secure key for internet banking.
The court heard how she was so close to owner William Dickin and his family, she was sometimes mistaken for his daughter.
Mr Dickin, in a victim impact statement, said he had been close to securing multi-million deals for some of his products but he could not afford the testing because of the theft.
Conway's crime led to one of his businesses going into liquidation, he added.
Det Con Ash Nuttall, of West Yorkshire Police, described her after the case as "calculating".
Conway was said to have continued to steal from the business even after being made redundant in 2015.
Judge Jonathan Rose said she had "broken" the trust of Mr Dickin and his family.