Bradford carjackings: Waqas Hussain found in Heckmondwike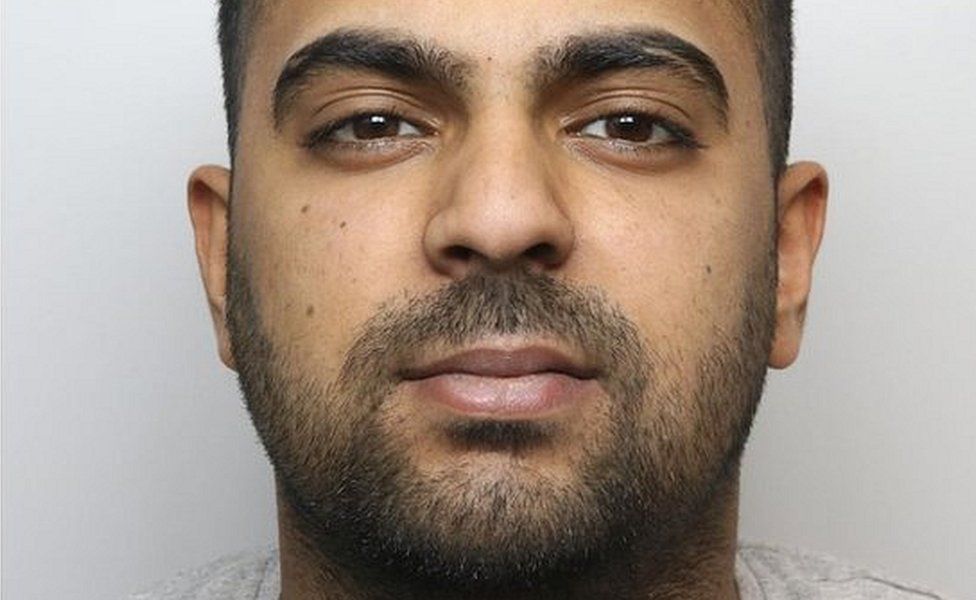 A violent carjacker who went on the run during his trial has been arrested in West Yorkshire.
Waqas Hussain, of Fearnsides Terrace, Girlington, was found guilty of a series of armed carjackings in Bradford but absconded during the trial.
The 20-year-old was sentenced in his absence to 12 years in prison at Bradford Crown Court.
After being sought by police for a week, Hussain was apprehended in Heckmondwike on Thursday night.
At a court hearing on Friday, he admitted failing to surrender to his bail and is due to be sentenced for the additional offence.
Hussain's offences included two carjackings involving men in their 40s, and a third carjacking involving a woman who had a baby with her.
During an incident in Wilsden last October, a man was dragged from his VW Golf and tasered while the woman was threatened with a firearm before her VW Polo was taken.
In the third incident in November another man was hit with a pickaxe and dragged from his VW Golf GTD.
Hussain was found guilty of five robberies and possession of a firearm.
A 15-year-old Bradford boy, who was also convicted of involvement in some of the crimes, was sentenced to six-and-a-half years' detention.
Related Internet Links
The BBC is not responsible for the content of external sites.