Leeds flood defence scheme mass tree planting proposal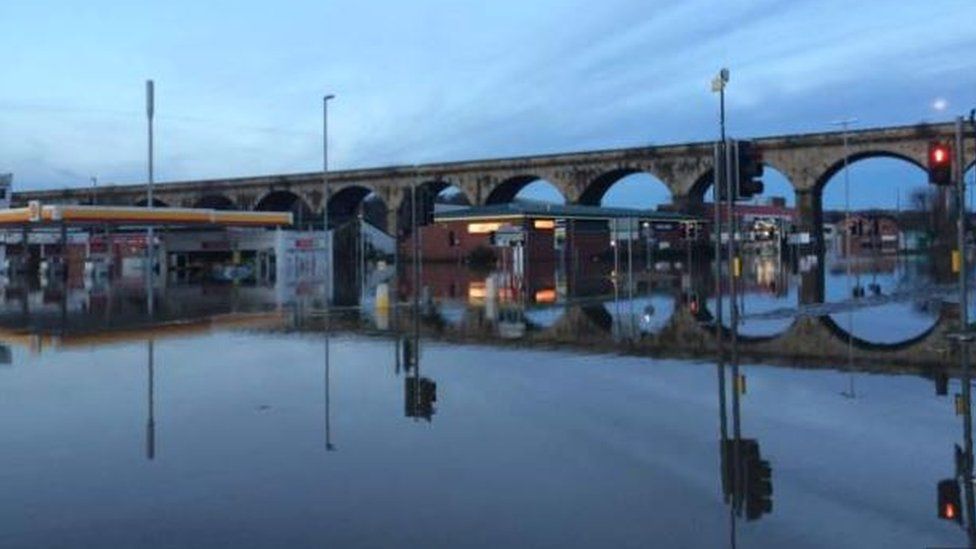 Hundreds of thousands of saplings could be planted in a £100m scheme to protect against flooding in Leeds.
It follows a study of the River Aire catchment area after Storm Eva damaged 3,355 properties in the city in December 2015.
It is an aspiration of the scheme that up to one million trees could be planted if it is approved.
If this target was achieved it would be the biggest tree planting specifically for flood prevention in the UK, a council spokesman said.
Natural flood management relies on a combination of small-scale interventions to reduce the flow of converging water into larger rivers.
The new planting would combine with engineering projects in the second phase of the flood scheme.
Areas suggested for an initial phase of tree planting include Kirkstall, Deep Hole Cliffe in Bradford, Flasby, Eshton Beck and Otterburn Beck in Craven and Earby Beck in Pendle.
Others proposals include using sites in Leeds to retain flood waters when levels are high, a new flood defence at Stourton and measures further upstream near Kirkstall that was badly hit by the 2015 floods.
The 2015 flood happened over the Christmas holidays but the council report states about 27,000 people would have been stranded on a working day.
The council said, due to the natural measures proposed, "the height of any engineered defences will not need to be as high as previously projected".
Councillor Richard Lewis added: "Where possible we want to use natural flood management measures and let the landscape effectively do the job for us.
"Planting thousands and thousands of new trees across the region seems simple but will bring massive benefits not only in terms of flood protection but also to air quality and for wildlife."
The report is to be considered by senior councillors on 20 September. If the scheme is then approved by the government, work could begin in 2019.
Related Internet Links
The BBC is not responsible for the content of external sites.