Kirklees Council's children's services 'need help'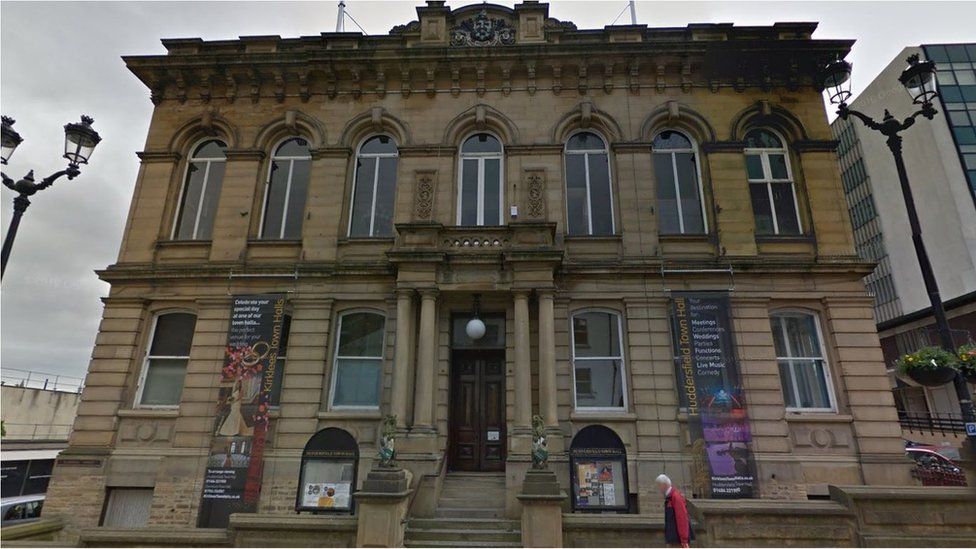 Vulnerable children are being let down so badly in Kirklees another council should be brought in to help, a report to government has said.
In November, a separate Ofsted report found "serious and widespread failures" that left "some children not being protected" by Kirklees Council.
The council area includes Huddersfield, Dewsbury, Batley and Holmfirth in West Yorkshire.
Council leader David Sheard said the authority agreed with the report.
The independent report was written by Eleanor Brazil, who was appointed in December to carry out a review of children's services following the Ofsted inspection.
She found children's services in Kirklees lacked "leadership and management capacity" to make the changes needed.
The council's leadership "understand the challenges facing the service and are fully committed to ensuring necessary improvements as quickly as possible", said Ms Brazil.
A commissioner should be appointed to drive improvement and to oversee a formal partnership between councils, she said.
Mr Sheard said the report was "an important milestone, although we have made significant improvements since it was written in March."
Work on a partnership with Leeds had started in July, Mr Sheard said.
Leeds City Council is to receive funding for the work and there will be "no loss of capacity in Leeds and children and families in Leeds will continue to receive the level of support they need", said the council.
The director of children and families in Leeds is to have a joint role in Kirklees for a fixed period.
Kirklees is to remain responsible for the delivery of services, budgets and outcomes.
Children's social care services in Kirklees did not have a long history of being inadequate but problems were indentified from July 2015, said the independent report.
No political party has overall control in Kirklees, but Labour is the largest party.
Related Internet Links
The BBC is not responsible for the content of external sites.