Labour candidate Nasreen Khan dropped 'for anti-Semitism'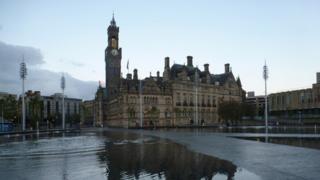 A potential Labour councillor has been removed from the candidate list after being accused of being anti-Semitic.
Nasreen Khan was hoping to stand in next year's Bradford council elections.
The party removed Ms Khan after investigating claims reported on the Jewish News website about comments it said she posted on Facebook in 2012.
The BBC has contacted Ms Khan for comment. Labour said it "condemns all anti-Semitism in the strongest possible terms".