James Etherington death: Licence at Bijou nightclub suspended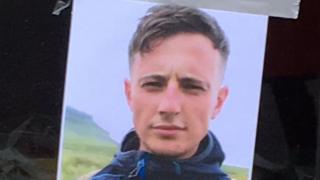 A nightclub where a man was found with head injuries and later died has had its licence suspended amid fears of further trouble.
James Etherington, 24, died on Tuesday after he was attacked outside Bijou in Chapel Lane, Bingley, on 25 November.
Police are treating his death as murder and said four people had been arrested in connection with the inquiry.
The licence was suspended by Bradford District Licensing Panel on Friday following a request by police.