Yorkshire Ripper: No new charges for Sutcliffe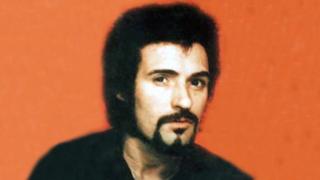 Police have confirmed there are no plans to charge the Yorkshire Ripper with any further offences.
Peter Sutcliffe is serving 20 life sentences for murdering 13 women and attempting to kill another seven.
He was reported in 2017 to have been interviewed by detectives about allegations he may have carried out further attacks.
West Yorkshire Police said it had no intention to charge Sutcliffe with any other crimes.
Det Supt Jim Dunkerley, said: "West Yorkshire Police continues to review and where possible re-investigate all unresolved homicides and serious sexual assaults to bring offenders to justice and to bring much needed closure to the victims and their families.
"At this moment in time, West Yorkshire Police have no intention to seek a CPS decision to charge Peter Sutcliffe with any further matters."
The Sun alleged Sutcliffe had been interviewed about 17 unsolved cases but police said they would not comment on who they had spoken to regarding an ongoing investigation.
Mo Lea who was attacked aged 20 as she walked home from a pub in Leeds in October 1980 is convinced Sutcliffe was the perpetrator.
She said: "For the last two years police have been working hard to find enough evidence, but I'm not surprised in the slightest.
"I have come to terms with the fact that he will not be prosecuted for what he's done."
The force had previously said it was continuing to review cases listed in a 1982 report by Sir Lawrence Byford which was made public in 2006.
Sir Lawrence, who died on Saturday, said Sutcliffe could have been responsible for a further 13 offences.
The former Bradford lorry driver, now 71, attacked and murdered women between 1976 and 1981.
Most of his victims were women working as prostitutes.
---
Sutcliffe's victims
Wilma McCann, aged 28, Leeds, October 1975
Emily Jackson, aged 42, Leeds, January 1976
Irene Richardson, aged 28, Leeds, February 1977
Patricia Atkinson, aged 32, Bradford, April 1977
Jayne McDonald, aged 16, Leeds, June 1977
Jean Jordan, aged 21, Manchester, October 1977
Yvonne Pearson, aged 22, Bradford, January 1978
Helen Rytka, aged 18, Huddersfield, January 1978
Vera Millward, aged 41, Manchester, May 1978
Josephine Whittaker, aged 19, Halifax, May 1979
Barbara Leach, aged 20, Bradford, September 1979
Marguerite Walls, aged 47, Leeds, August 1980
Jacqueline Hill, aged 20, Leeds, November 1980