Calderdale councillor suspended over 'Muslim parasite' posts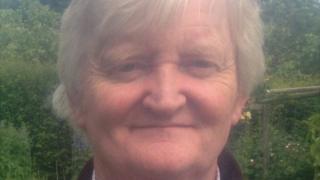 A Conservative councillor who shared an article on social media which called Muslims "parasites" has been suspended by the party.
Mike Payne, of Calderdale Council, posted a link to a piece called "France Slashes Benefits to Muslim Parasites by 83%" on Facebook and Twitter in 2013.
His posts, first reported by Politics Home, were called "grossly offensive" and a "disgrace" by other users.
Mr Payne has been approached for comment by the BBC.
More stories from West Yorkshire
The shared article stated France was no longer able to "hold back the crowd of Muslim invaders" who "live off the state and breed like rabbits".
After his post on Twitter was criticised by a Labour councillor, he replied he had "stated nothing of a racist nature" and was referring to the "actions of the socialist government in France".
A spokesman for the Conservative Party said: "Mr Payne has been suspended by the party pending an investigation."