No Calderdale council probe of councillor's 'Muslim parasite' post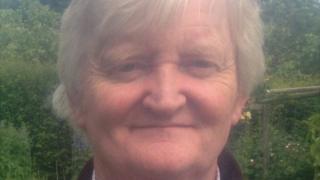 A councillor will not face an investigation by Calderdale Council for sharing an article on social media that called Muslims "parasites".
Mike Payne posted a link on Facebook and Twitter to a piece called "France Slashes Benefits to Muslim Parasites by 83%" in 2013.
He was not a councillor at the time so the council's code of conduct did not apply to him, the authority said.
Mr Payne was suspended by the Conservative Party on Wednesday.
The councillor for Sowerby Bridge has since designated himself as an Independent Conservative.
A spokesperson for the Conservatives said "nothing had changed" and the party would still investigate.
A council spokesperson said: "The council's code of conduct for councillors did not apply to him at that time. Therefore we are not able to investigate under that code."
Mr Payne is entitled to "act fully" as a councillor under his new designation, they added.
The shared article stated France was no longer able to "hold back the crowd of Muslim invaders" who "live off the state and breed like rabbits".
After his post on Twitter was criticised by a Labour councillor, he replied he had "stated nothing of a racist nature" and was referring to the "actions of the socialist government in France".