Star Wars weapons bid from Leeds Royal Armouries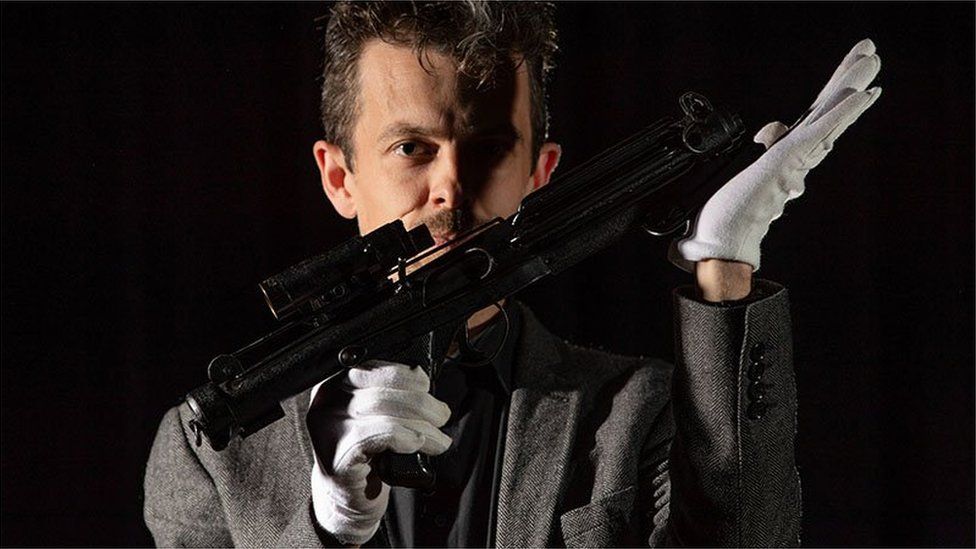 A campaign to raise thousands of pounds to bring two weapons used in the making of the original Star Wars films to the Royal Armouries has been launched.
The Leeds museum wants the blasters - an Imperial Stormtrooper E-11 and Rebel trooper DH-17 - to be part of the UK's national collection of arms and armour.
It has started a Crowdfunding campaign to raise the necessary funds and so far has raised £25,565 of a £47,000 target.
The museum hopes to put the props on permanent display from 2019.
They would be part of a "Collecting Cultures" feature which looks at the role of arms and armour in popular culture.
Visitors to the Clarence Dock museum can already see the iconic M-41A Pulse Rifle from the Aliens film franchise, a collection of swords made by Peter Lyon, swordsmith to the Lord of the Rings trilogy, and even a "vampire killing kit".
Royal Armouries experts believe the blasters were made for use in The Empire Strikes Back and may have also been used in A New Hope.
Laura Bell, director of collections said: "Ancient weapons are a great match for a good blaster, as we seek new ways to tell the story of arms and armour through the ages.
"We are really excited about this acquisition and already have a number of pledges of support in place."
Related Internet Links
The BBC is not responsible for the content of external sites.