Forced marriage: Parents guilty of luring daughter to Bangladesh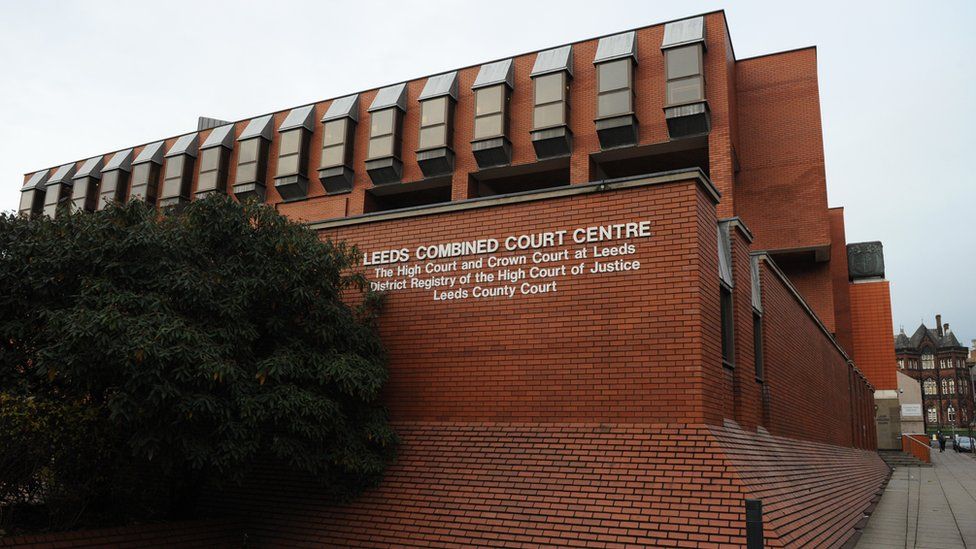 A couple have been found guilty of luring their 19-year-old daughter to Bangladesh in an attempt to force her to marry her first cousin and have a baby with him.
Leeds Crown Court heard the teenager was lured to the country on a sham holiday in July 2016.
She was rescued after she texted her location to her boyfriend, who then told West Yorkshire Police.
The parents, who cannot be named, were convicted of forced marriage.
They were also found guilty of one count of using violence, threats or coercion to force their daughter into marriage, following a three-week trial.
The two defendants were told by Judge Simon Phillips QC to expect "immediate imprisonment" when they are sentenced on 18 June.
The jury at the Leeds trial heard that the girl's parents had told her they were going on a six-week holiday to Bangladesh to visit relatives and celebrate Eid.
However, just days after arriving on July 3 2016, she was told by her father that he had found a husband for her.
The victim, who cannot be named for legal reasons, told the court: "He said 'I have planned this for years, the guy is really suitable, I've given him money for university, and he's a really attractive guy for round here'.
"He was trying to get me to say yes, but at no point did I say yes. I thought it was disgusting because it was my first cousin and stood my ground."
The teenager, from Leeds, was supposedly told she would "live like a queen" and that rejecting the proposal would "bring shame" on her parents.
She also said her mother had pressured her father into hitting her, based on the belief it would stop her "rebelling" against the marriage.
The teenager, who was studying for her A-levels at the time, had told her mother that, even if she was forced to marry, she would file a report to authorities saying what had happened.
She told the jury: "But my mum said there was no way that that would happen, because they were going to leave me there for a year so that I would get pregnant so that he [the first cousin] could get a visa."
With the help of her younger sister, she was able to contact the British High Commission, who rescued her days before the wedding was due to take place.
The new offence of forced marriage came into effect in June 2014, but prosecutions have been rare.
Last week, the Birmingham mother was jailed for forcing her daughter to marry a relative almost twice her age.
Related Internet Links
The BBC is not responsible for the content of external sites.