Jordan Burling: Mother 'did not seem bothered' about dying son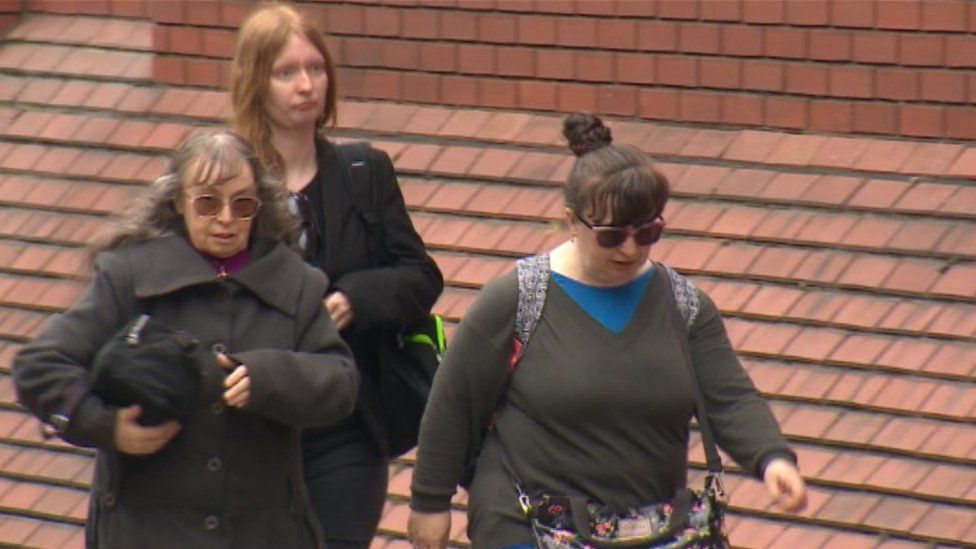 A mother accused of manslaughter "did not seem to be bothered" about her dying son when medics arrived at her house in Leeds, a court has heard.
Jordan Burling, 18, was found "very emaciated" on an inflatable mattress in the living room of the Farnley home on 30 June 2016, paramedics told the jury.
He went into cardiac arrest and died despite efforts to revive him.
Dawn Cranston denies the charge along with his grandmother Denise Cranston, 70, and sister Abigail Burling, 25.
The three women, who were all supposedly responsible for Mr Burling's care, also deny an alternative count of causing or allowing the death of a vulnerable person.
Opening the case for the prosecution, Nicholas Lumley QC previously told Leeds Crown Court Jordan weighed 5st 11lb (37kg) on the day paramedics found him and was "little more than skin and bones".
He compared the condition of his body and malnutrition to someone who had been held in a "World War Two extermination camp".
On Thursday, the court heard from paramedics and the first police officers on the scene, with Bridget Shepherd of the Yorkshire Ambulance Service expressing surprise at Dawn Cranston's demeanour during their 50 minutes of CPR efforts.
"She did not seem to be bothered about what was going on, she did not seem to be in shock," the witness said.
Paramedic Graham Farah said Mr Burling was wearing an "adult nappy" and "all you could see was bone structure", but was told by his family that he was "normally fit and well".
PC Ben McNamara, of West Yorkshire Police, told the court he was the first officer to arrive at the house at about 12:30 and saw Jordan's body in the living room.
"It's the worst I've seen in 10 years as a police officer, the state he was in was shocking - he was extremely thin, emaciated."
When asked what was the first thing Dawn Cranston, 45, had said to him, the police officer replied: "How much does a funeral cost".
"I was surprised by everyone's lack of emotion, it's a strange thing to say after he had just died," he said.
PC McNamara said Dawn Cranston had told him she was not aware she was pregnant with Mr Burling until she gave birth and he had concluded that the three defendants all had "some sort of learning difficulty or mental health issue".
PC Emma Robson, who took over at the scene from PC McNamara, told the court Ms Cranston had mentioned to her she was worried about whether she would get refunds for "a Zimmer frame and American food" she had bought for Mr Burling from Amazon.
"One thing that really stuck out, because it seemed so out of place, was her saying, 'I used to be able to say I had a son and a daughter, now I can only say that I have a daughter'," she told jurors.
On Wednesday, Mr Lumley told the court Dawn Cranston had admitted a count of endeavouring to conceal the birth of a child, after officers searching her home discovered bags containing her baby son's bones.
It is not known whether the baby was born stillborn, but prosecutors said the incident reflected the defendant's "propensity for failing to care for children".
The trial, which is due to run for up to six weeks, continues on Friday.
Related Internet Links
The BBC is not responsible for the content of external sites.