'Lunatic' driver jailed for Kate Whalley's crash death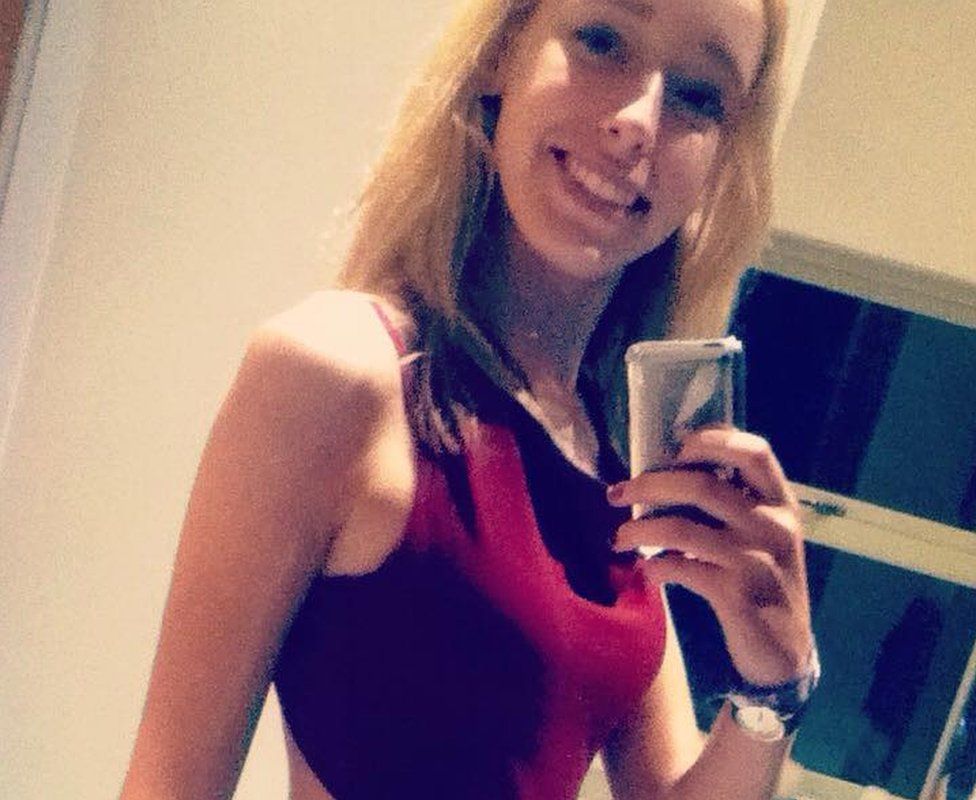 A "lunatic" driver who ran over and killed an 18-year-old student the day before her final A-level exam has been jailed for four-and-a-half years.
Kate Whalley was hit by a black Ford Fiesta ST driven by Kieran McGowan, 23, on the A660 near Leeds on 22 June 2017. She died two days later.
She was kept alive so nine of her organs could be donated to help others.
McGowan, from Harrogate, admitted causing death by dangerous driving at a previous Leeds Crown Court hearing.
Sentencing him, Judge Christopher Batty told McGowan, of Knox Way, his "selfish and lunatic behaviour" had directly led to the student's fatal head injuries.
He said: "It was a display of selfishness and arrogance and, as is so often the case, the person who paid the price was an innocent young girl who was making her way home."
The teenager had just completed her penultimate exam at Harrogate Grammar School when she was struck by the car as it went round a tight bend in Pool-in-Wharfedale.
McGowan had broken the 40mph speed limit and was seen driving "between 60 and 80mph" when his car struck a kerb and a lamp-post before hitting the student, prosecutors said.
He had drunk five pints of beer in the hours leading up to the crash, but prosecutor Michael Smith told the court it was difficult to prove he was over the drink-drive limit.
A statement was read out in court in which Kate Whalley's mother Diane Jordan said: "There is a hole in my heart that will never heal."
She described her daughter as a "very special and confident young lady" who was going to study psychology at Newcastle University.
Ms Whalley's father, Michael Whalley, said he had lost the opportunity to watch her graduate and walk her down the aisle.
McGowan's defence solicitor Andrew Dallas said his actions were "unforgivable" and he had apologised to Ms Whalley's family.
His passenger, Oliver Hurst, 32, of Beamsley View in Ilkley, West Yorkshire, admitted perverting the course of justice and was jailed for seven months.
Related Internet Links
The BBC is not responsible for the content of external sites.