Jordan Burling: Grandson 'got nasty when told to see GP'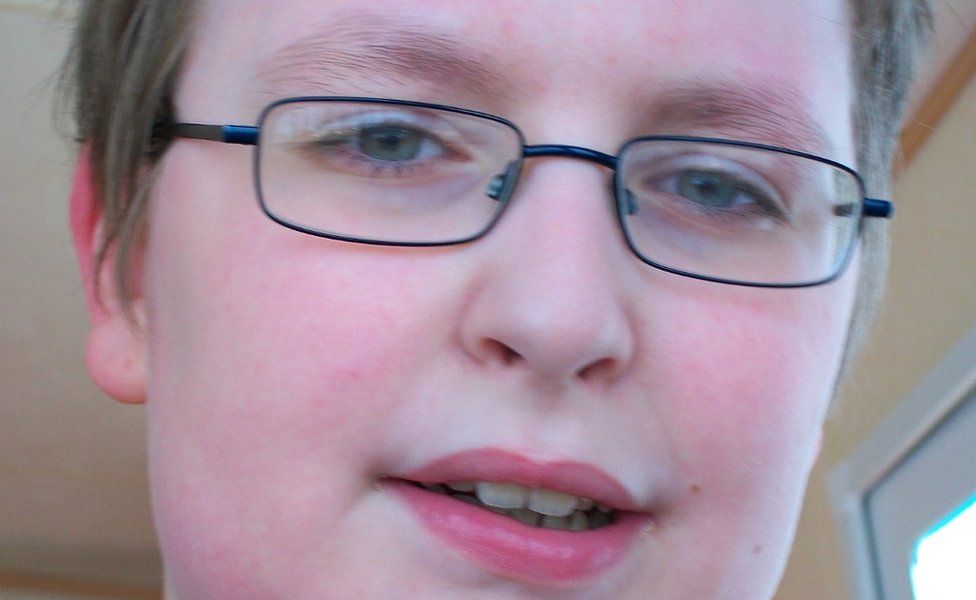 A woman accused of the manslaughter of her ill grandson told a court he "got nasty" and insulted her whenever she urged him to go to the doctors.
Jordan Burling, 18, died after he was found in an emaciated state at Denise Cranston's home in Farnley, Leeds.
Mrs Cranston told Leeds Crown Court his anger caused her to "back off", but she still believed he would get better.
Mr Burling's mother, grandmother and sister all deny the manslaughter of Jordan, who died on 30 June 2016.
Mrs Cranston, 70, said her relationship with Mr Burling was "close" but they had their arguments because "he was that strong-willed".
She told the court Mr Burling turned 18 and told her: "I'm a man and no-one can tell me what to do".
Mr Burling's mother Dawn Cranston, 45, grandmother Denise Cranston and his sister Abigail Burling, 25, all deny killing him.
They also deny an alternative count of causing or allowing the death of a vulnerable adult.
Mrs Cranston said Mr Burling's weight fluctuated around Christmas 2015 through a bout of diarrhoea, but he started to look "very thin" by April 2016.
Jason Pitter QC, for the defence, asked Mrs Cranston if she had told her grandson to see a doctor.
"He wouldn't have one and he got nasty with me, calling me names and insults about my appearance," she replied.
"Once he started like that I backed off."
Mr Burling weighed less than six stone (37kg) when he died in the living room of the house on Butterbowl Garth.
In the final months of his life his mother and grandmother cleaned Mr Burling in the lounge and treated his bed sores by washing them with salt water and covering them with sanitary pads, the jury heard.
His grandmother was asked what she had thought was going to happen to Jordan with his lack of medical treatment.
"In my heart I thought he was going to get better, I believed that," she replied.
Mrs Cranston was also asked about her "overbearing" relationship with her husband Bert, who killed himself at the house in 2006.
"My husband didn't like us showing emotion, he thought it was a weakness in everybody - he would flare up if I started to cry," she said.
Her marriage of 37 years made her feel "horrible and nervous", the court heard, with her husband's depression causing him to "hear voices".
The court heard her home was attacked over several years by groups of youths, with a window smashed and mud posted through the letter box.
Related Internet Links
The BBC is not responsible for the content of external sites.