Jordan Burling: Sister 'misled police during interviews'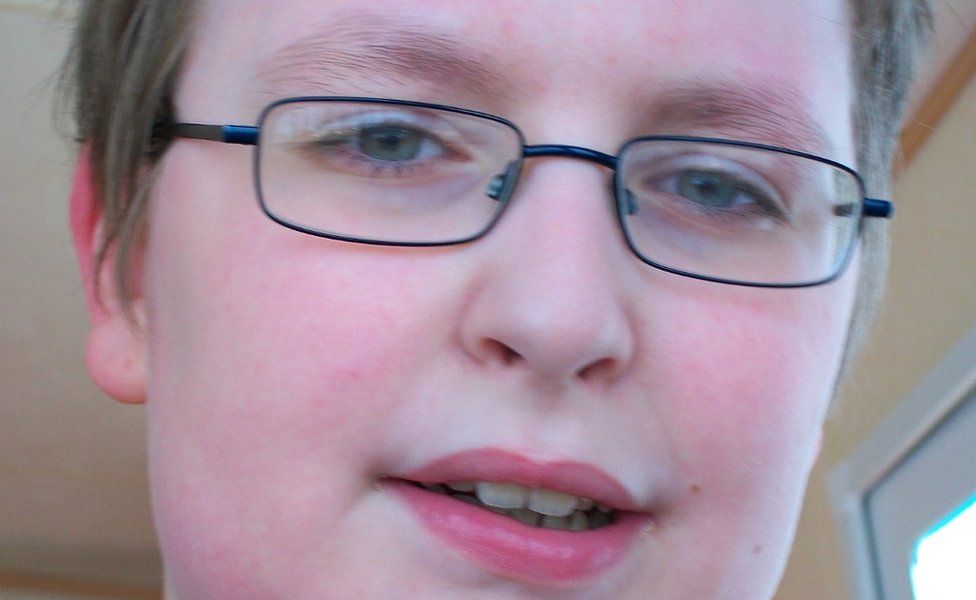 The sister of a teenager who died in an emaciated state was at the family home every day despite her claims to the contrary, a court has heard.
Jordan Burling died after going into cardiac arrest in the lounge of his home in Farnley, Leeds, in June 2016.
Leeds Crown Court heard Abigail Burling told police she "didn't live there", but the prosecution claims she was regularly involved in Jordan's care.
Mr Burling's mother, grandmother and sister deny manslaughter.
Closing the case for the prosecution, Nicholas Lumley QC said Ms Burling distanced herself from the home in Butterbowl Garth after her arrest in an attempt to "evade responsibility".
The jury heard mobile phone location data was analysed and found Ms Burling's handset had been used in or around the address on all but one day in the four months before Jordan died.
Mr Burling's mother Dawn Cranston, 45, grandmother Denise Cranston, 70 and Ms Burling, 25, all deny killing him.
They also deny an alternative count of causing or allowing the death of a vulnerable adult.
The court previously heard Mr Burling's health changed dramatically in April 2016 where he started to remain in the same position all day, had bed sores and became incontinent.
But Ms Burling told police in her early interviews her brother had been as "fit as a fiddle" and could dress and clean himself the morning he died on 30 June, Mr Lumley told the jury.
Discussing the frequency Ms Burling visited the home while Jordan was ill, Mr Lumley said: "Abigail was undoubtedly a regular fixture at the house and was involved in Jordan's care.
"Any significant negative alteration in his state would have been obvious to her as she was there every day, she was as good as living at Butterbowl Garth."
The prosecution reminded the jury about evidence given by a neighbour of Ms Burling, who told the court she rarely saw her at her address in Cow Close Road.
Ms Burling seemed to arrive at her own property minutes before health visitors were due to call in and then left shortly after the appointments had ended, the court previously heard.
The jury was told Ms Burling would not be giving any evidence from the witness box, with defence barristers due to make their closing statements on Tuesday.
Related Internet Links
The BBC is not responsible for the content of external sites.