Leeds University 'dog's breakfast' building plans stall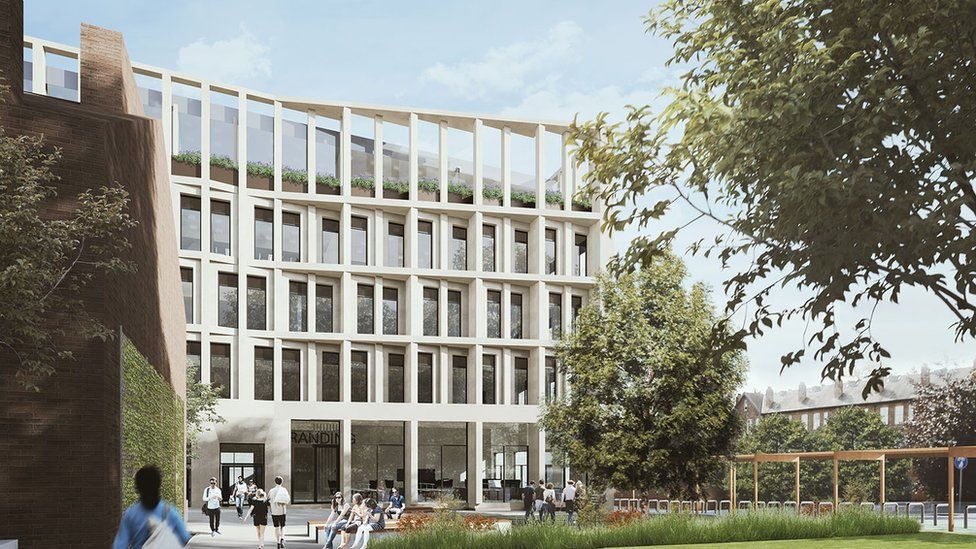 Plans for a new University of Leeds building which have been described as a "dog's breakfast" have been deferred.
A proposal for the six-storey structure, which includes new teaching areas and a cafe, was deferred at a Leeds City Council planning meeting.
Councillor David Blackburn said the application "was a right dog's breakfast and should be turned down".
The university said work was being done to help preserve the area and maintain car parking provision.
Mr Blackburn, leader of the Green Party on the council, added: "It just looks totally out of place. I can't support it."
The application was deferred to a future date in the hope the university amends it.
The plans, described by councillors as "awful" and "unattractive", also met with some opposition from nearby residents.
Dr Hugh Hubbard, a resident, told the panel: "The building is too high, domineering and totally at odds with its surroundings."
He said it would be "disrespectful of local Georgian buildings".
Claire Linley, a planning consultant, said the university had outgrown its capacity in recent years.
The proposed new building would represent a £60m investment in the business school, she added.
Related Internet Links
The BBC is not responsible for the content of external sites.