Evan Hawksworth: Charity walk for Wakefield rugby death teen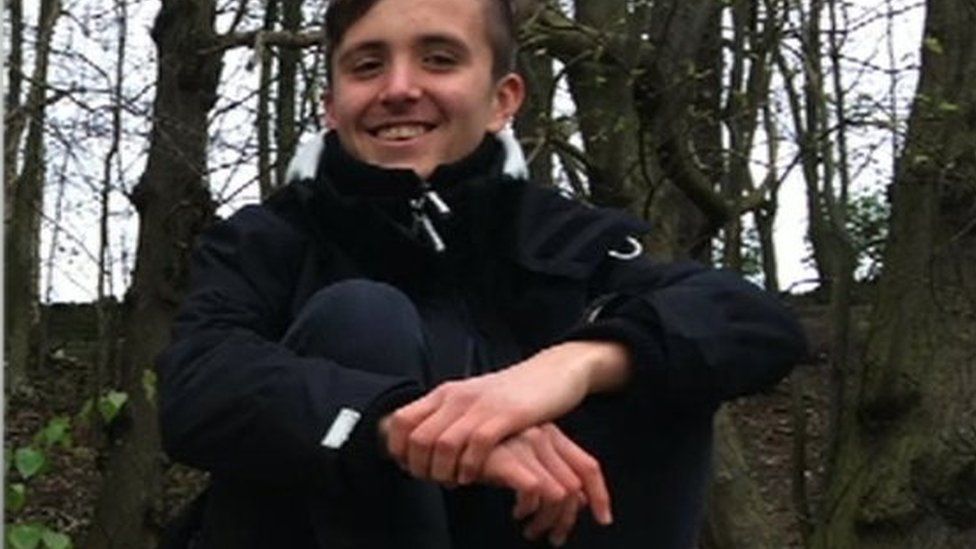 A fundraising walk is being held for a 14-year-old rugby league player who died after suffering a head injury during a match.
Evan Hawksworth, from Robin Hood near Wakefield, suffered a head injury while playing for Stanley Rangers RLFC against Batley Boys last July.
He died in hospital two days later.
Nine of his family and friends plan to walk nearly 200 miles (322 km) from Wakefield to Wembley to coincide with the Rugby League Challenge Cup.
Evan's dad, Gary Hawksworth, said they wanted to "turn the tragedy into helping local sporting community groups and people who are sick, disabled or disadvantaged."
The group aims to arrive at Wembley in time for the Challenge Cup Final next Saturday. Money raised will go to the Rugby League Benevolent Fund and Connor Lynes Brain Injury Foundation.
When he died Evan's family said it was a "tragic freak accident" and no-one was to blame.
A crowdfunding appeal to support the family, set up by Stanley Rangers RLFC and RFL Benevolent Fund, raised more than £25,000.
Mr Hawksworth said Evan was an "outstanding pupil" at Rodillian Academy in Lofthouse, and a top sports player. He also loved cooking and being with his family.
"Evan achieved the highest grades in martial arts by the age of just 10, before turning his hand to rugby union, where he was captain at Sandal, and later rugby league," Mr Hawksworth said.
He also loved squash, tennis and the gym.
A family statement said: "Evan had a "passion for life. He loved the outdoors and was always busy.
"He loved spending time with family and friends and had a very close relationship with his younger sister, Eleni.
"Evan had a very positive mindset, his attitude was, 'if you want something, it's up to you to make it happen'."
Related Internet Links
The BBC is not responsible for the content of external sites.