'Bug' on Jet2 plane prompts Leeds Bradford Airport emergency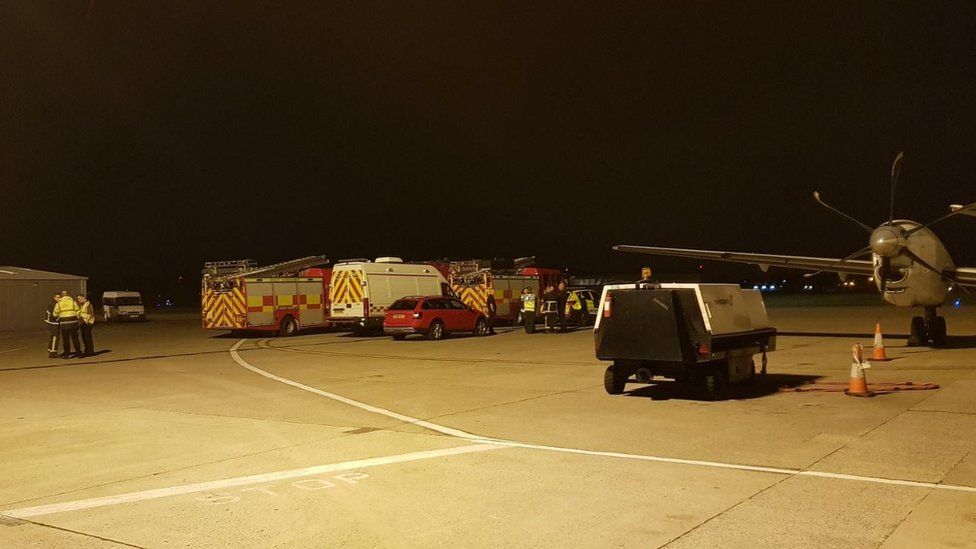 Passengers with a "sickness bug" on a flight from Spain to Leeds Bradford Airport prompted an emergency response.
The Yorkshire Ambulance Service's (YAS) Hazardous Area Response Team were called to reports of four people being unwell at 21:45 GMT on Saturday.
Jet2 said its crew called an ambulance for two passengers who were taken ill.
A YAS spokesperson said no-one was taken to hospital.
The Jet2 spokesperson added: "The crew were alerted to a further two, non-associated cases of passengers feeling unwell on board.
"On arrival, as a precaution they were immediately checked over in the ambulance before heading home."
The spokesperson said all other passengers had disembarked as normal.
A police officer who attended the airport as part of the emergency response tweeted that it was a sickness bug.
Related Internet Links
The BBC is not responsible for the content of external sites.