John Taylor given whole-life sentence for further historical sex attacks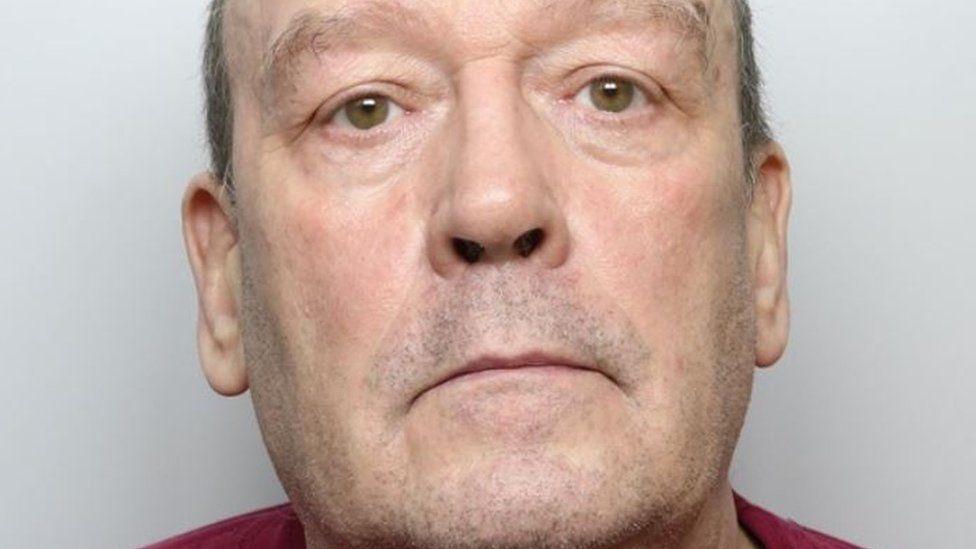 A convicted killer has been handed a whole-life sentence after he admitted a series of "vile and sadistic" sex attacks against women and children.
John Taylor was serving a minimum of 30 years for the abduction and murder of 16-year-old Leanne Tiernan in 2000.
The 62-year-old was told on Friday he would spend the rest of his life in prison for 16 offences against five victims between 1977 and 1996.
Leeds Crown Court heard the attacks had been "callous and ferocious".
They included an indecent assault on a seven-year-old girl after she was tied to the drainpipe of a church in Bramley, Leeds, in 1984.
Taylor also confessed to holding a knife to the throat of a 27-year-old woman while she was walking with her three children and forcing her to perform a sex act on him.
The offences came to light after a cold case review and advances in DNA sciences.
Judge Mairs said Taylor was responsible for a "20-year campaign of rape and sexual assaults against children and women, fuelled by a sadistic desire to inflict pain for sexual gratification".
He said: "The trauma, fear and nightmares that would have engendered in that child [in the church yard] are beyond comprehension."
The victim herself told the court: "When I heard about Leanne Tiernan I felt guilty. I wondered what if I had reported sooner what Taylor did to me."
Leanne was abducted while on a shopping trip in Leeds.
Her body was body was found eight months later by a dog walker in woods north of Otley, about 16 miles from her house in Bramley.
Taylor had strangled her to satisfy his "perverted cravings", the judge said in 2002.
He was given two further life sentences in 2003 after admitting the rape of two women in the 1980s.
A whole-life term means there is no chance of parole or conditional release during the prisoner's lifetime.
Det Supt Jim Dunkerley, from West Yorkshire Police, said: "Hopefully today's sentences bring a degree of comfort to his victims who have been through a horrific ordeal.
"I do though want to pay tribute to them for bravely coming forward and telling police what happened to them.
"Even if you were the victim of a serious crime decades ago we will do all we can to bring the offender or offenders to justice."
Taylor pleaded guilty to offences including two counts of rape, three counts of possession of an offensive weapon, three counts of indecent assault and kidnap.
Related Internet Links
The BBC is not responsible for the content of external sites.