Wakefield prison: 'Acute' mental health problems at jail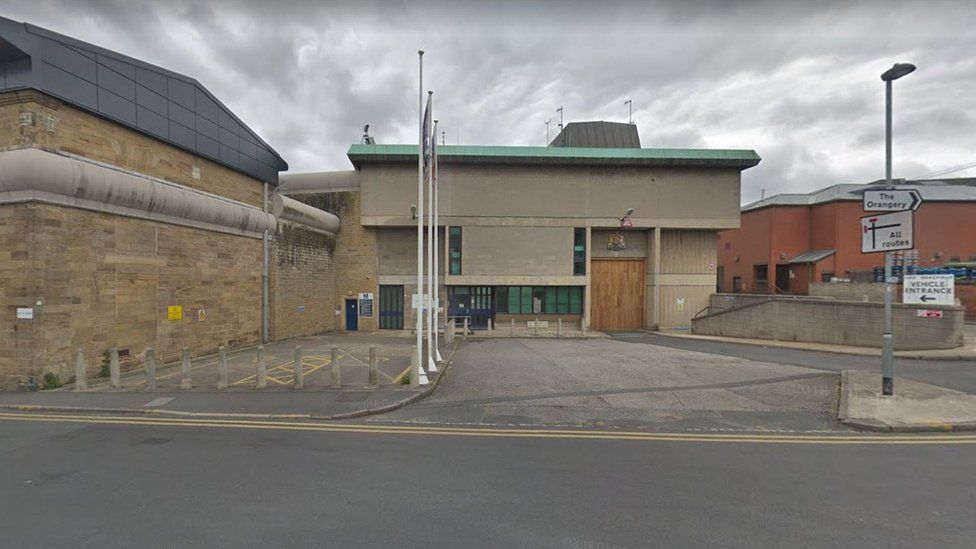 There are "totally unacceptable delays" in transferring mentally-ill prisoners from a high-security jail to secure accommodation, a report has found.
The delays at HMP Wakefield are exacerbating some inmates' conditions, inspectors said.
Chief inspector Peter Clarke will now take the "unusual step" of making a recommendation directly to the prisons minister calling for action.
The government said the report would be used "to further develop" Wakefield.
The jail houses 700 men, including some of the most "challenging and complex prisoners", said the report.
Inmates - who have included Soham killer, Ian Huntley and Milly Dowler's murderer, Levi Bellfield - are mostly sex or violent offenders serving long or indeterminate sentences.
Mr Clarke said the problem in transferring prisoners with mental health issues to hospital was "not unique to Wakefield" but "yet another example" of inmates not receiving the care they needed.
The difficulty of dealing with prisoners with mental health problems was "acute" at Wakefield, he added.
Mr Clarke said his recommendation to the prisons minister would call for transfers to be completed under the Mental Health Act within a target of 14 days.
"Because of the totally unacceptable delays . . . many prisoners across the prison estate are held in conditions that are not in any way therapeutic and indeed in many cases clearly exacerbate their condition," he said. "This is a national strategic issue to which we have made reference many times."
The inspection team visited the West Yorkshire jail in June and praised its "calm" atmosphere and "good order, safety, security and decency".
But inspectors said black and minority ethnic prisoners had a poorer perception of their treatment and too many inmates overall were locked up during the day.
Michael Spurr, chief executive of HM Prison & Probation Service, said: "I am pleased that the chief inspector has commended the high quality of work being done at Wakefield which is a credit to managers and staff.
"The governor will use the recommendations in this report to further develop the establishment to meet the needs of its prisoners."
Related Internet Links
The BBC is not responsible for the content of external sites.