Man jailed for sexually assaulting Bradford hospital nurse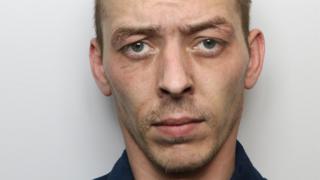 A man has been jailed for sexually assaulting a nurse just days after new laws to protect emergency workers came into force.
Daniel McLay, 32, was admitted to Bradford Royal Infirmary last September following a house fire.
While having his blood pressure taken by a lone nurse, he made an offensive sexual remark towards her before following her into a staff area and grabbing her bottom.
McLay was sent to prison for 15 months.
Prosecutor Andrew Horton told Bradford Crown Court the nurse described being "frozen to the spot" and not knowing what to do as she was alone.
Mr Horton said the assault had stripped her of her bubbly personality.
"She hopes one day to go back to being the nurse she has always been," he added.
Judge Durham Hall QC said he had to take account of the "much welcomed and important" new legislation relating to assaults on emergency workers, which came into force just over a week ago.
"This act was a very proper response to the recognition that there are those in our society who seem to think it is their right to be abusive to those who are often putting their life on the line," said the judge.
McLay, of Ploughman's Croft, Bradford, who has previous convictions including assaults, wounding and burglary, pleaded guilty at an earlier hearing to sexually assaulting the nurse.
The court heard he had long-standing mental health issues and the judge said he accepted he was sorry for what he had done.