Leeds pupil 'sent home' for selling hand sanitiser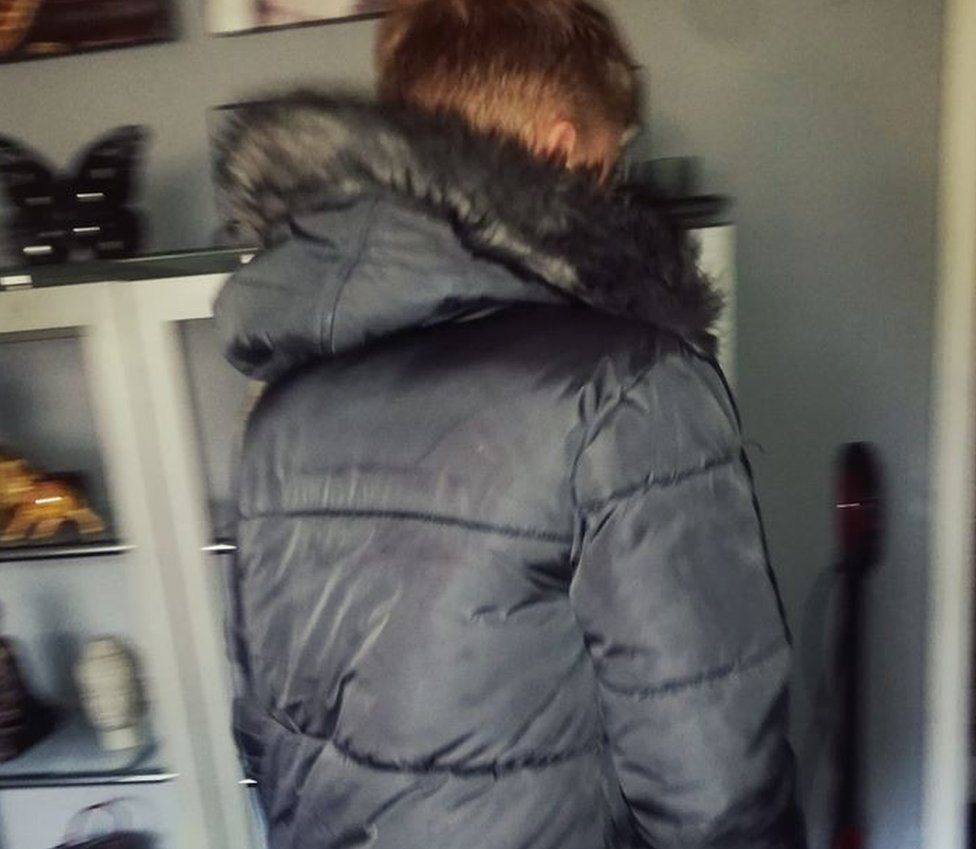 A teenager was sent home from school after being caught selling shots of hand sanitiser to his fellow pupils at 50p a go, his family claimed.
His mother, Jenny Tompkins, from Leeds, posted a picture of him arriving home earlier after his entrepreneurial exploits at Dixons Unity Academy.
In a post on Facebook, she said it was hard to discipline her son when his "dad called to say he was a legend".
The school denied it had excluded any pupils for selling hand sanitiser.
Some respondents to the post, which was shared nearly 130,000 times, praised his efforts.
One said "can't fault his logic".
Others reminisced about selling cigarettes for £1 a go.
Someone else said: "Bet he gets an A in economics."
His mother, however, said she tried to be serious when the school called, and later when her son arrived home "with a big grin on his face".
She said this was made more difficult after she called his father at work, who responded by calling him "a [expletive] legend".
Her son plans to use the £9 he made to buy a kebab and a multipack of Doritos, she added.
In a statement, the school said: "No pupil has ever been excluded for selling hand sanitiser".
"The student in question was excluded for a separate and unrelated incident in line with academy behaviour policy."
Earlier it was announced the number of confirmed coronavirus cases in the UK has now reached 460, after the biggest rise in a single day.
Six patients with coronavirus have died in hospitals in the UK - the latest was a man in his early 80s in Watford who had underlying health conditions.