'Bullying' of Leeds young gymnast had lasting impact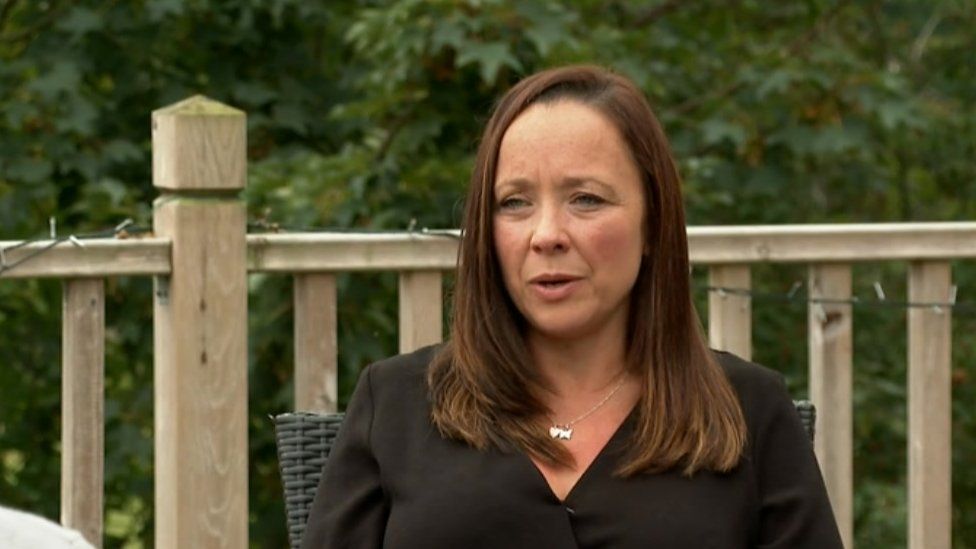 The mother of a former elite gymnast has said bullying has had a lasting impact on his mental health.
Suzanne said her son, then eight, was regularly told to stand against a wall and shouted at by a coach at Leeds Gymnastics Club.
Her comments come after Olympic medallist Nile Wilson criticised a "culture of abuse" within gymnastics.
Leeds Gymnastics Club said safeguarding and the well-being of all gymnasts was of "paramount importance".
Suzanne said her son - who has not been training at the same elite level since he left the club - wanted her to tell his story after Leeds' Olympic medallist Nile Wilson spoke about the impact of how he claimed he had been treated at the same club.
Her son used to train with the club's elite squad five times a week when she became concerned about his acute anxiety.
"He was punished for not sweating enough, he was asked to do rope climbs repeatedly, he was given a girl's name and had to earn back his boy's name when he was strong enough," she said.
When she complained to the club's welfare officer she says she was told "this is normal in gymnastics".
Mr Wilson reacted to Suzanne's story on social media saying it had made him "so sad" and that it "shouldn't be 'normal' for any child".
Following an investigation, Suzanne says her son was told the only option was for him to drop to a lower-standard group.
"He had his dream quashed of being a gymnast and lost his friendship circle," Suzanne said.
Leeds Gymnastics Club said its board were concerned former members still felt aggrieved about matters which were dealt with "fully and comprehensibly" at the time.
The club added: "At Leeds Gymnastics Club we believe that the safeguarding and well-being of all gymnasts is of paramount importance and we are proud of our outstanding reputation in this area.
"As a result of the investigation, the board at Leeds Gymnastics terminated the contract of the coach concerned enabling the gymnast to, thankfully, continue training at the club for over a year after the investigation was concluded."
Suzanne's son now attends another club now but is not training at the same elite level indicating, she says, that the way he was treated six years ago has had a long-lasting impact.
"He's got bad anxiety, panic attacks, very low self-esteem and low self-confidence," she said.
"For the club he was just a gymnast who left, but for me it's six years on and, for my son in particular, we are still dealing with the aftermath."
Related Internet Links
The BBC is not responsible for the content of external sites.