Bradford tyre fire: Owner ordered to clear site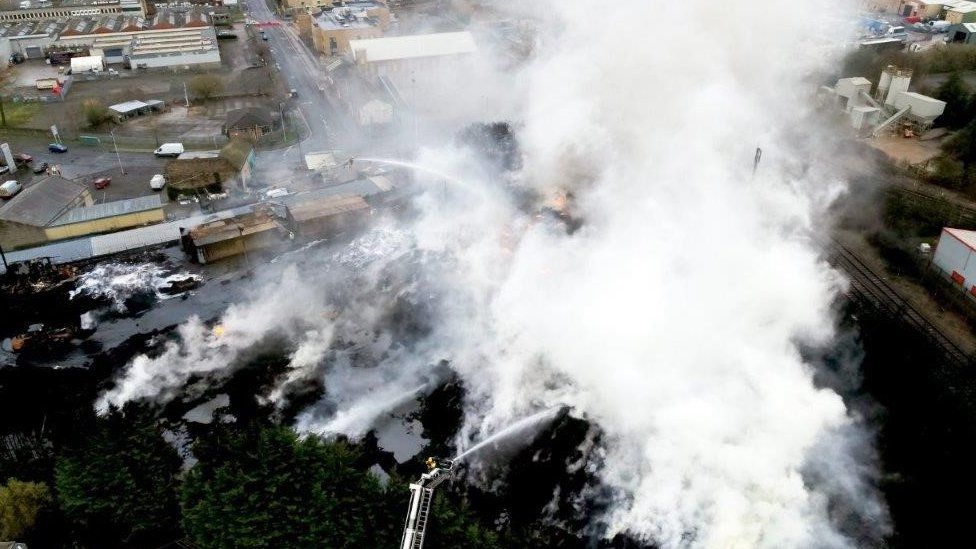 The owner of an illegal waste site where a huge blaze engulfed thousands of tyres has been ordered to clear the area.
The Environment Agency had previously told the operators of the Spring Mill Street site in Bradford to clear it before the fire last November.
As the operator failed to act the landowner, whose name the agency withheld, is responsible.
Firefighters spent about a week at the site, which held about 600,000 tyres.
The agency visited the scene last month, and said the operator had failed to comply with an enforcement notice, compelling it to remove the tyres.
"In such circumstances responsibility for site clearance falls to the landowner," it said.
They had been served with an enforcement notice requiring them to remove the remaining baled tyres in April, it added.
More than 20 schools were closed and public transport services cancelled or diverted at the height of the fire due to toxic smoke.
West Yorkshire Police said a man aged 59 and a 48-year-old woman who had been arrested in North Yorkshire in connection with the fire remained on police bail.
Related Internet Links
The BBC is not responsible for the content of external sites.