Women's safety: Police apologise over flasher response delay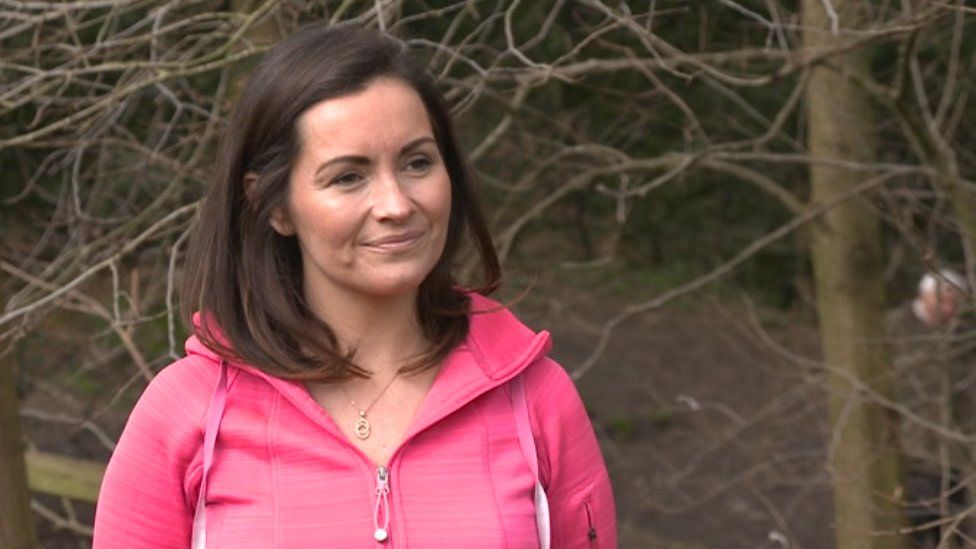 A woman who was told to wait two days for police to call her back after she reported a flasher has received an apology.
April-Joy Serrant said she was running along the Leeds-Liverpool Canal on Friday when she saw a man performing a sex act in public.
She reported it straight away but was told no-one was available to handle the complaint.
West Yorkshire Police said it "wasn't dealt with as it should have been".
Two men, aged 49 and 29, have been arrested and remain in custody, the force said.
Ms Serrant said she was left "shaken" after seeing "a man with his trousers down" while she was alone on "the lonely stretch of canal".
Within 10 minutes of reporting the incident, she said, she received a call telling her no officer was in the area and she would have to wait until Sunday to give details.
She said she was "amazed" that the response was not quicker, given recent high-profile coverage of women's safety issues.
"Would you not think it would be high enough priority to send a flipping police car to the woods?" she wrote.
"I cannot believe and I am saddened that we have got no police officers available".
She said she wanted "to be able to run safely" and police forces to take such reported incidents "seriously".
"I won't stop coming to the canal, however I wouldn't be coming to run on my own again."
In a statement, Bradford District Commander Ch Sup Daniel Greenwood apologised and said he would review the matter.
"I am sorry. An officer has been to see April-Joy and we are now actively investigating this incident," he said.
He said one of the detained men, aged 49, was also being interviewed in connection with two further reports of indecent exposure.
One took place on Wednesday in Roberts Park, Saltaire, and the other at lunchtime on Friday in Shipley Glen Woods, he said.
The 29-year-old is being interviewed in connection with the canal report, the force added.
Related Internet Links
The BBC is not responsible for the content of external sites.