Cancer victim's petition for full body scans tops 150,000 signatures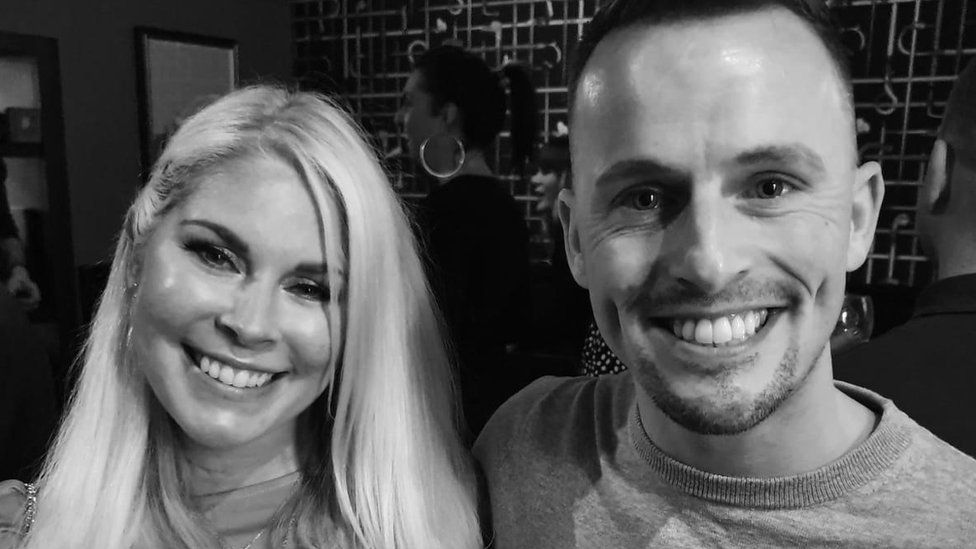 A petition set up to fulfil a dying woman's wish for full body scans to be given before cancer patients get the all clear has got 150,000 signatures.
Gemma Sisson-Moore, 39, from Leeds, started a campaign to change NHS practices after being told she was cancer-free only to find it had spread.
Family and friends said they had made a promise they would continue her fight.
The government said cancer diagnosis and treatment remained a top priority.
Mrs Sisson-Moore, who died last July, was diagnosed with pelvic cancer in 2018 and, after a course of radiotherapy and chemotherapy, was given the all-clear in January 2019.
By August however, she had been diagnosed with secondary cancer in her spine, liver and stomach.
With the help of her best friend Daniel Clark-Bland, she launched a petition urging the health secretary to conduct a review of NHS standard practice around body scanning.
The petition advocates for full-body scans in favour of scans of areas where the cancer was originally detected.
Mr Clark-Bland and Mrs Sisson-Moore's husband, Rick, said if she had received a full body scan, it would have picked up her secondary cancer earlier.
Mr Sisson-Moore said: "If she'd have been given a full body scan earlier we know the outcome of her having secondary cancer would be no different, but it would have prolonged her life and given her a better quality of life.
"If doing all this and getting our voice heard can help one other person out there not go through what I and Gemma's family have been through, it's worth doing."
Mr Clark-Bland added: "We know from the petition that this is a story that hundreds of families have experienced.
"It's really important that we try and make a change. I just wish Gemma was here to do it with us, but we will make sure we see this through for her."
The Department of Health and Social Care said if someone was found to have cancer, they would have tests carried out to see whether it had spread, usually scans and blood tests.
It said even with the most modern technology, it may not be possible to detect microscopic cancer cells in the body, so it may recur at other places in the body, even if tests were clear.
A spokesperson added: "We continue to urge people to come forward to their GP if they have symptoms."
Related Internet Links
The BBC is not responsible for the content of external sites.