Exhibition marks Leeds City Museum bicentenary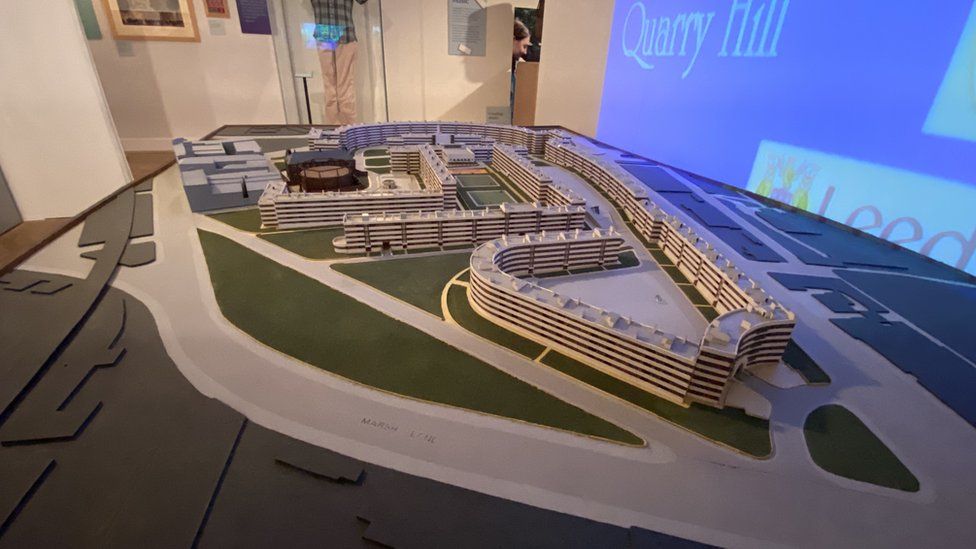 A new exhibition marks the bicentenary of the Leeds City Museum and the items it holds.
The city's historic collection has its origins with the Leeds Philosophical and Literary Society, which opened its own museum in 1821.
The society transferred the museum and its collection to the city in 1921.
The exhibition explores the history of Leeds and how it is reflected by the items in its collections.
The original museum was on Park Row, but was badly damaged in World War Two and had to be demolished. It later relocated to Millennium Square.
Lucy Moore, projects curator, said: "For the past 200 years, Leeds Museums and Galleries has been working to collect and preserve the story of Leeds, its people and communities.
"Over many decades, our collection has grown and evolved in a myriad of ways, just like the city itself and so too has the way we've interpreted those changes through our exhibitions, displays and our work with communities."
Ms Moore said highlights of items on display include a detailed model of the Quarry Hill flats development.
Built in the 1930s, it was once the largest social housing complex in the UK and included electric lighting, a state-of-the art refuse disposal system and a swimming pool.
The complex was demolished in 1978 and the site is now occupied by the West Yorkshire Playhouse, the Leeds Conservatoire and the BBC.
Other items include a map from the 1830s of the Leeds water supply, a smallpox vaccination certificate from the 1860s and even a Covid-19 facemask, which was added to the collection in 2020.
The exhibition runs at the Leeds City Museum until January 2022.
Related Internet Links
The BBC is not responsible for the content of external sites.