Legal aid: Unscrupulous lawyers poaching clients, says judge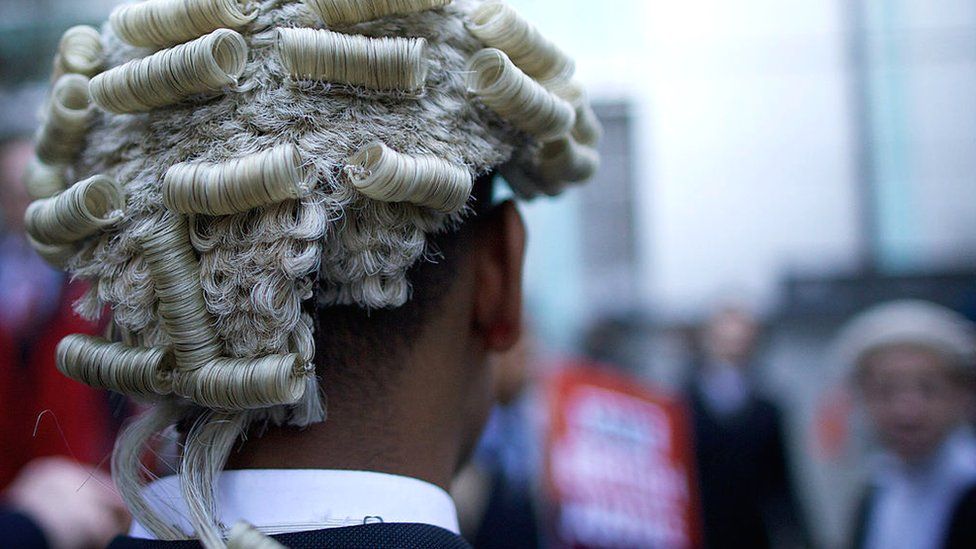 Defence solicitors may be "poaching" clients accused of serious crimes to pocket substantial legal aid fees, a senior judge has claimed.
Recorder of Bradford Richard Mansell QC expressed concerns about the number of defendants applying for a change of lawyer at the city's crown court.
He spoke of widespread suspicion that a small number of firms were using "unscrupulous practices".
Fees involved cost the taxpayer "many thousands of pounds", the judge said.
The Law Society, which represents solicitors in England and Wales, said: "A defendant may change their representative if they are unhappy with their current solicitor, subject to a genuine reason being provided to the court.
"However, proactively seeking to persuade another firm's client to switch to you and your firm is likely to be viewed as a breach of the professional rules by the regulator."
Speaking in open court, Judge Mansell pledged to end unnecessary, time-consuming and expensive applications for the transfer of a representation order.
A defendant can apply to change solicitors if there has been a breakdown in their relationship with the legal team or if the solicitor feels they must withdraw from the case to meet their professional rules of conduct.
Judge Mansell said: "There is widespread suspicion in the criminal defence legal community that many of these applications are being initiated and driven, not by the defendants, but by the solicitors who stand to benefit."
It was suspected that clients who were already adequately represented were being "tapped up" and "poached" with promises of a better service, he said, and that financial or other inducements were sometimes being offered to defendants to support the applications.
The Solicitors Regulation Authority (SRA) carried out a criminal advocacy review in 2019 which highlighted the issue of firms touting for business, particularly in prisons and police stations.
Anecdotal examples included one individual who impersonated a probation officer to gain access to the prison and made a client sign a legal aid form and another who was known to push business cards beneath doors in police station cells.
However, firms tended to resolve these issues informally among themselves and "this is clearly an area where firms are under-reporting issues to us", the SRA said.
Judge Mansell said the transfer applications took an "inordinate amount" of time for "hard-working, hard-pressed" court staff to process, and that far too many of those submitted were "meritless".
"At a conservative estimate, I deal with between five and 10 every week," he said.
"It is frankly inconceivable that criminal defence solicitors, whose legal aid franchises are only granted after rigorous checks... could be failing so many clients to the point where they are criticised in so many of these applications.
He said the fees payable to solicitors in serious criminal cases such as murder, drug-dealing and money-laundering were "very substantial indeed", noting that defendants in such "paper-heavy cases" appeared "routinely to have their heads turned".
"The cost to the taxpayer if applications in these cases are allowed is not a few hundred pounds but many thousands of pounds, often tens of thousands," he said.
"I find it appalling to contemplate the possibility that professional people, bound by a Code of Conduct and a duty to their clients and the court, might be engaging in such practice".
Related Internet Links
The BBC is not responsible for the content of external sites.