Steven Cooper: Missing Huddersfield man 'aged' in photo appeal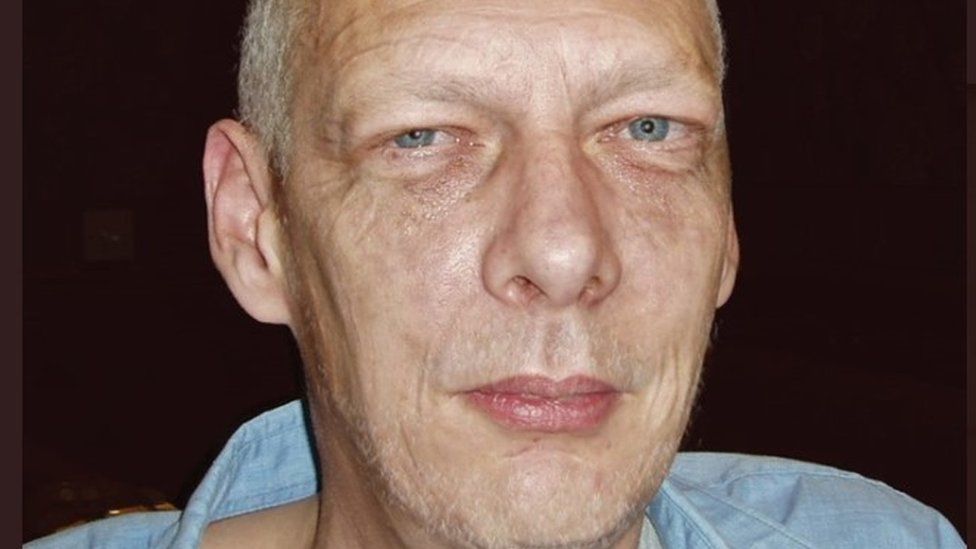 A new picture showing how a man who vanished 13 years ago on his birthday may look today has been released.
Steven Cooper, from Golcar near Huddersfield, has not been seen since he left his home on 21 January 2008 - the day of his 47th birthday.
His blue Ford Focus was found a week later on a dirt track near Loch Laggan on the A86 in Moy, Inverness.
Charity Missing People released the image in the hope of reigniting leads to find out what happened to him.
Mr Cooper is considered a high-risk missing person as he suffers from a rare genetic condition, Marfan Syndrome, the charity said.
The disorder means he has a very gruff voice as a result of the use of a feeding tube in his throat.
He also sometimes used a walking stick before his disappearance.
It was established that Mr Cooper had left home without any money or belongings and had driven through speed cameras on the A1 in the Lothian area of Scotland.
A receipt found in his car showed he had bought food along with a bottle of whisky on his journey north.
His family said there are unanswered questions about how he was able to buy the items and believe someone may have more information.
Related Internet Links
The BBC is not responsible for the content of external sites.