Star Hobson murder trial: Jury retires to consider verdict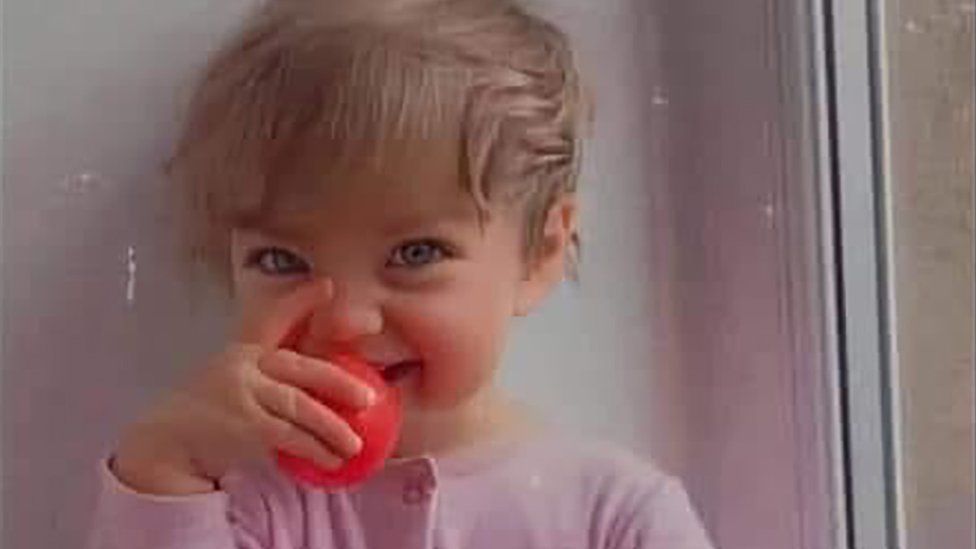 A jury has retired to consider its verdicts in the trial of two women accused of murdering a 16-month-old girl.
Star Hobson suffered a cardiac arrest and died in hospital on 22 September 2020.
Prosecutors allege the toddler suffered weeks of physical assaults and psychological harm before her death.
Her mother Frankie Smith, 20, and Savannah Brockhill, 28, both from Keighley, West Yorkshire, deny murder.
Prosecutor Alistair MacDonald QC told jurors at Bradford Crown Court the injuries to Star were "utterly catastrophic" and "unsurvivable" and involved extensive damage to her abdominal cavity "caused by a severe and forceful blow or blows, either in the form of punching, stamping or kicking to the abdomen".
He said that Ms Smith and Ms Brockhill were the only adults in the flat at the time.
The prosecutor said investigations had found evidence on Star's body which meant that "in the course of her short life, she had suffered a number of significant injuries at different times".
The jury was also shown mobile phone videos, filmed by both defendants, of Star falling off a chair and hitting the floor and footage of Ms Smith shouting at the girl.
A number of relatives and friends of Ms Smith told the jury of concerns they had over bruises they saw on Star which, in some instances, they filmed. Jurors were told that a number of referrals were made by them to social services from January 2020.
Summing up the case, Mrs Justice Lambert told the jury that the prosecution case is that it was Ms Brockhill who inflicted the fatal injuries on the toddler.
The judge said both women deny inflicting the injuries and each says it must have been the other.
Ms Smith told the jury she was not in the room when Star suffered the fatal injuries and did not suspect Ms Brockhill until she reassessed the situation in prison.
Ms Brockhill described how she ran into the room after hearing a thud and found Star on the floor groaning. She said she administered CPR to the youngster and called 999.
Ms Brockhill and Ms Smith both deny murder and also causing or allowing Star's death.
Related Internet Links
The BBC is not responsible for the content of external sites.