Ex-England cricket captain backs calls for assisted dying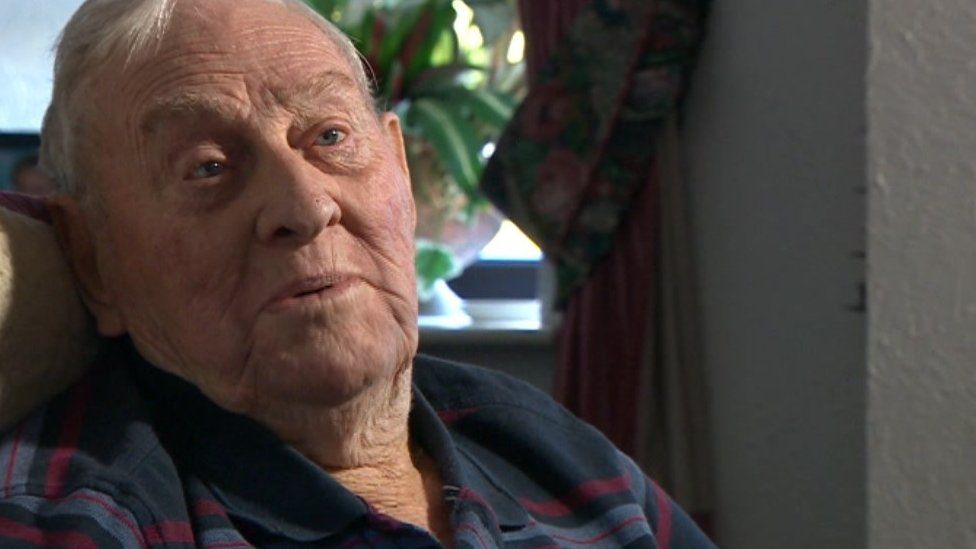 Former England cricket captain Ray Illingworth has spoken of his support for assisted dying after watching his wife die from breast cancer.
Mr Illingworth, who is undergoing cancer treatment himself, said it was very hard to watch his wife suffering.
"If I was ever like Shirley, I would want to be put to sleep," he said.
Care Not Killing, which promotes palliative care, said a change in the law would put pressure on vulnerable people to end their lives.
In an interview with BBC Look North, Mr Illingworth, whose wife Shirley died earlier this year, said people needed to be given a choice.
"They are the ones that are going to have to go through the suffering and their families have to watch it all," he said.
"What life is it? Just laying in a bed, a chunk of meat, nothing more than that.
"I think if a doctor had to sit and see how Shirley was at the back end I can't think in all fairness he would say it's right keeping her alive," the Yorkshireman added.
Talking about his own situation, Mr Illingworth, who is receiving treatment for oesophageal cancer, said: "I don't want to die at all just yet but [when I do] I want to die in my own home."
The 89-year-old, who captained England and played 787 first-class matches for Yorkshire and Leicestershire, said: "I'd like to go in peace".
Mr Illingworth said it was time to have "a serious debate" followed by a referendum.
"I think if we had a public vote it would go in favour of assisted dying," he added.
Dr Gordon Macdonald, chief executive of Care Not Killing, said changing the law would represent "a dramatic change in how doctors and nurses treat and care for people".
"It would also place huge pressure, real or perceived, on terminally ill and disabled people to end their lives exactly as we see in the handful of places that have legalised assisted suicide or euthanasia," he said.
Mr Macdonald added that studies also showed that "normalising suicide" led to an increase of cases in the general population.
Related Internet Links
The BBC is not responsible for the content of external sites.