Paul Holmes: Inquiry into Unison official involves bullying allegations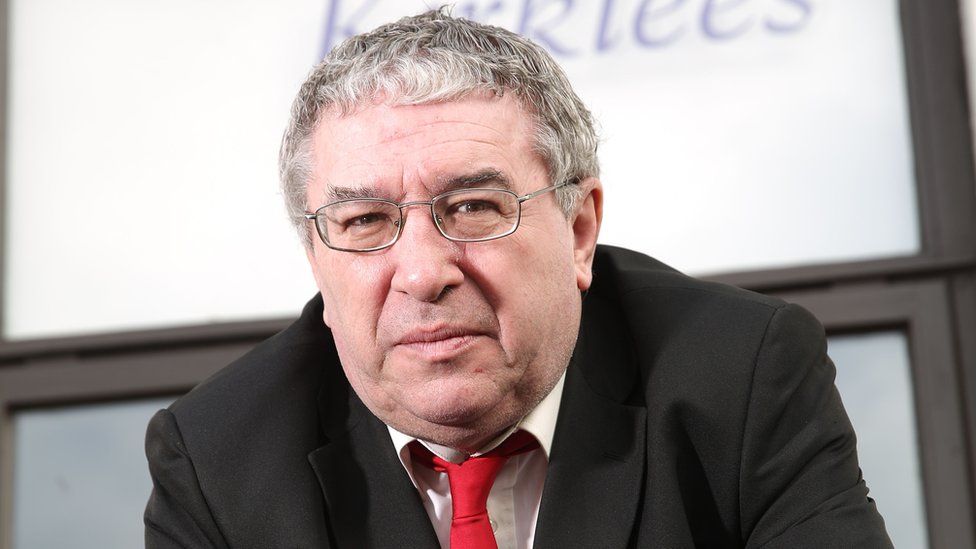 An inquiry which has seen a senior West Yorkshire union official suspended for two years involves intimidation and bullying allegations, papers reveal.
Paul Holmes, secretary of Unison's Kirklees branch, was suspended on full pay by Kirklees Council in December 2019 pending an investigation.
A leaked document shows he has faced several complaints, including behaving in a "controlling and coercive manner".
Responding, the council said it was not appropriate to share staff information.
Bullying, threatening and intimidating behaviour towards colleagues
Repeated and unreasonable work demands on colleagues
Behaving in a controlling and coercive manner
Making sarcastic and demeaning comments towards colleagues, including constant and unjustifiable criticism
Unison suspended Mr Holmes along with Kirklees branch chairman Nick Ruff and assistant branch secretary Cath Kinder, according to the LDRS.
Mr Holmes, a council employee, was also suspended by Kirklees Council.
No details have emerged about the investigation and none of the individuals involved have so far spoken about it publicly.
In June, Kirklees Council confirmed an investigation that began in December 2019 had ended in March 2021 and would be "concluded in accordance with our internal procedures".
In September, Unison members gathered in support of Mr Holmes at a hotel near Huddersfield, where the council held disciplinary proceedings on "neutral" ground.
Responding to the leaked papers, a Kirklees Council spokesperson said: "It is not appropriate for us to discuss or share personal information about staff, which includes details of their employment or any investigation."
Meanwhile, a Unison spokesperson said it would be "inappropriate" for the union to comment on an investigation by an employer.
Related Internet Links
The BBC is not responsible for the content of external sites.