Prince William 'deeply concerned' by Bradford junior football racism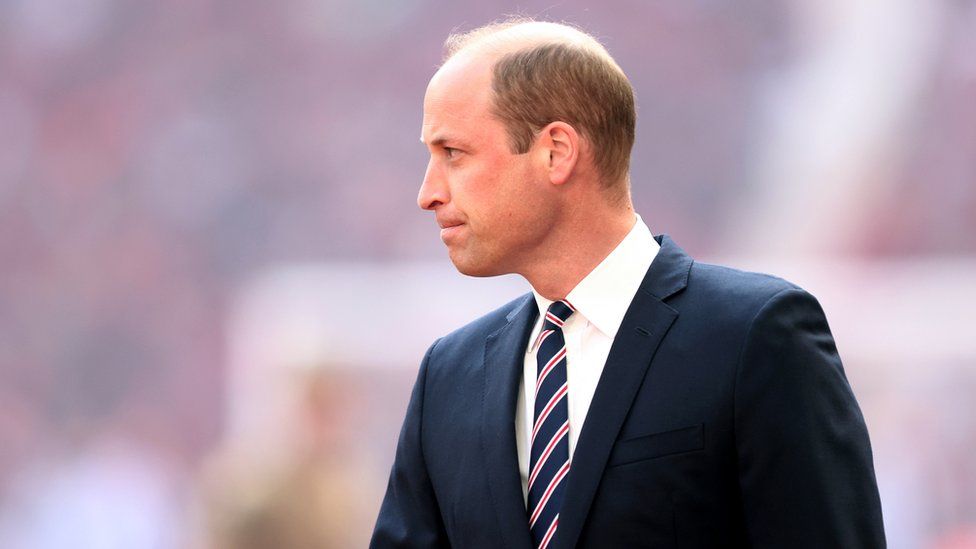 The Prince of Wales has told a junior football club in Bradford he is "deeply concerned" about racist abuse its players have endured on the pitch.
Mohammed Waheed, who coaches Alpha United Juniors, said players as young as seven had been subjected to racial slurs and threats of violence.
He wrote to Kensington Palace claiming he had raised the issue with the Football Association (FA) to no avail.
Prince William said all those responsible must be held to account.
The prince, who is president of the FA, said he was "particularly saddened" to hear about "the effects this intolerable action can have on those who are simply wanting to play a game of football".
A letter to Mr Waheed from Prince William's private secretary said the royal had raised Mr Waheed's concerns with the FA and asked them to "take the necessary action".
The prince also expressed his "sincere sorrow to anyone affected" and "profound support for all that you and the club are doing to stop racism".
Mr Waheed wrote to him in January and decided to share his response, which was sent last month, as he was unhappy with West Riding FA's investigation process.
He said Alpha United Juniors had reported "between 50 and 60 cases" of racism.
Player and coach Ateeb Hussain, 17, told the BBC he had been racially abused "a lot" by opposition footballers, coaches and spectators.
He said he felt "very uncomfortable with the words that are coming out of their mouths".
Mr Waheed, who also founded the club, said: "The same transgressions happen over and over again with no accountability taken from the county FA.
"We've had many clubs reach out saying the exact same thing, so clearly there's a failure somewhere along the line."
The West Riding County FA said it condemned "any form of discrimination, whether in football or out of it, and where it sits within our jurisdiction, we will do all we can to bring perpetrators to account".
A spokesperson added: "We have received two referrals from Alpha this year, both of which are being investigated."
Related Internet Links
The BBC is not responsible for the content of external sites.