Police probe over Leicestershire drink illness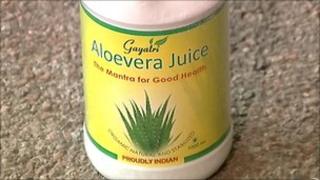 Police have begun an investigation into the possible contamination of a soft drink in Leicestershire which left two people in hospital, officers have said.
Two women fell seriously ill earlier this week after drinking Gayatri brand aloe vera juice.
Leicestershire police confirmed they were working with the Health Protection Agency but were keeping an open mind as to the circumstances of the incident.
The agency said any further bottles should be handed to police.
Samples of the drink have been sent for analysis, the Health Protection Agency added.
The tonic is believed to be made in India,
No new cases connected to the drink have been reported.