Gilroes cemetery extension plan approved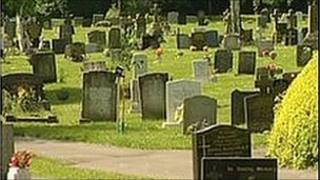 The extension of a Leicester cemetery will go ahead despite protests from some people living nearby.
The city council has approved a plan for Gilroes cemetery to take in an eight-acre piece of Healthley Park.
Some residents had opposed the move, with a number of Hindu householders saying it offended their beliefs to live near burials.
But the council said there was an urgent need for more space and a 60m (197m) wide gap would be left.
Officials added they had consulted widely on the move to accommodate religious feeling and there would also be an extensive tree planting programme to screen the area.