Leicester family of 36 still going on dream holiday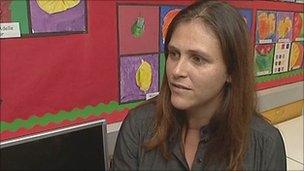 A Leicester family, who spent more than £12,000 on a holiday of a lifetime with collapsed firm Sun4U, say they will still go on holiday.
Kellie Bugby, 30, was due to travel to Alcudia in Majorca with 35 other members of her family on 31 August.
She said the family were told they were not insured as the trip had not been booked as a package deal.
But they have now found out they will be refunded under protection from their bank and re-booked the trip.
Ms Bugby said: "It's a relief as the situation has been quite stressful. We're really happy to still be going all together.
"I have been running around now trying to get a few things for the holiday because there just hasn't been time before."
She said the family would still be more than £1,000 out of pocket because the accommodation price had gone up since the time of booking and they would have to pay again for transfers.
The youngest members of the party are Ms Bugby's five-month-old twin nephews and the oldest is great-great grandmother Lola Kemp, who is in her 80s.
They are not celebrating a special occasion but just wanted to bring five generations of the Leicester-based family together.
Sun4U has apologised to its customers.
It blamed the collapse on significant losses as a result of the volcanic ash cloud and the failure of Goldtrail, which was one of its major tour operators.
Related Internet Links
The BBC is not responsible for the content of external sites.