Trading standards to donate fake goods to charity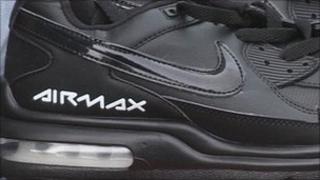 A local authority watchdog is donating fake designer clothing and other products worth £90,000 to charity.
Leicestershire Trading Standards has seized hundreds of fake Nike, Armani and Bench items at car boot sales and markets in the past year.
Fake goods have been recycled by trading standards, but the county council will now donate them to His Church Charity.
It will then remove the labels and send them to homeless people in the UK.
Councillor Byron Rhodes said: "The seized counterfeit goods will be given to the poor and the homeless so the products will be put to good use.
"Trading Standards will continue to seize counterfeit goods, to protect consumers from poor quality and to support those businesses which sell the real thing."
The most commonly counterfeited clothing items seized in Leicestershire include Nike and Adidas trainers - which have a counterfeit price of £25 but an actual retail price of £90.
Some counterfeit goods, such as sunglasses and perfume, will not be donated but will be destroyed for health and safety reasons.