Student hall rapist's sentence increased to 15 years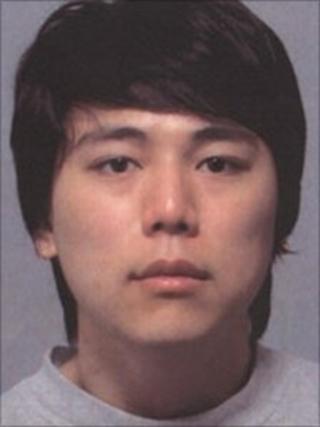 A rapist who attacked a fellow student in her halls of residence has had his sentence almost doubled.
Hyung-Woo Pyo, 23, was jailed for eight years last November after pleading guilty to the rape and robbery of a Loughborough University student.
The Appeal Court in London ruled that jail term was too lenient and increased it to 15 years.
The judges said sex attacks during burglaries should be treated as "the most serious offences of their kind".
Pyo, a South Korean national, blindfolded, raped and stole property from his 20-year-old victim in May last year.
His case was referred for review by the Solicitor General, Edward Garnier QC, on the basis the sentence was not tough enough.
Lord Chief Justice Lord Judge, sitting at the Appeal Court in London with Mr Justice Henriques and Mr Justice Davis, ruled sex crimes committed during burglaries and robberies in the home should be treated with the utmost seriousness by sentencing judges.
Such rapes and sex attacks are "pitiless, wicked crimes", Lord Judge said, and "there is no room in the sentencing process for mercy".
"It is bad enough to be the victim of a burglary even when one is away from home," he said.
"Worse still is to wake up to the chilling discovery that a burglar has made his way into the house and then to remember that you are on your own, vulnerable and defenceless.
"Sexual offences committed by a burglar should be approached as though they were among the most serious offences of their kind."
Pyo faces automatic deportation when he has served his sentence.