Dry spell leaves arable farmer 'desperate' for rain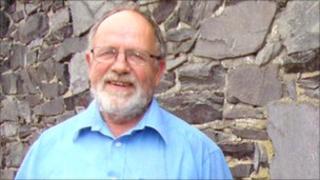 A Leicestershire farmer is "desperate for rain" as he fears the recent dry weather will substantially reduce the yield and quality of his crop.
Rad Thomas, from Wattoff Lodge Farm in Quorn, said it had been the driest start to the year he could remember.
He estimated if the dry spell continued for another month crop forecasts would suffer across northern Europe.
"It won't be good for consumers because if the yield does go down the price will inevitably go up," he said.
"We don't like to spoil anybody's fun, and we hope they enjoy their sunshine, but as far as my crops are concerned, we're desperate for rain."
The predominately arable farm grows wheat, spring beans, oil-seed rape and grass.
Mr Thomas said the installation of irrigation systems, commonly used to water vegetables, was not economically viable for arable farming.