Father jailed for child cruelty has convictions quashed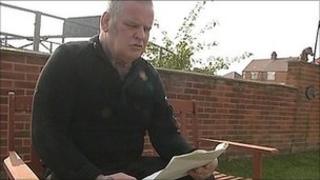 A father jailed for five years for acts of cruelty against his children has had his convictions quashed.
Terence Eames, 54, of Woodville Road, Hartshorne, Derbyshire was found guilty in November 2009 of 16 counts of abuse, including physical violence.
But on Wednesday the Court of Appeal in London heard two witnesses had retracted their evidence.
Leicestershire police confirmed two people had been questioned over perverting the course of justice.
'Lie after lie'
The trial at Leicester Crown Court heard allegations Mr Eames kept his children as virtual prisoners between 1987 and 2000 when the family lived at different addresses in north west Leicestershire.
Now staying with friends, Mr Eames admitted his relief was mixed with anger.
"I am just glad it is all over and I have my freedom back," he said.
"I can't forgive what has happened to me. It was just lie after lie - I have lost my house, my property, I have lost everything.
"If it wasn't for my friends I would have nothing."