Lutterworth sculpture planned for Queen's Diamond Jubilee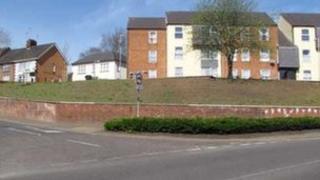 Artists have been invited to design a new sculpture to celebrate the history and heritage of a Leicestershire town.
Lutterworth Parish Council is working with Mantle Arts, a community arts organisation, to commission an artist to create the work.
The sculpture will be created from stone and will stand on Regents Court embankment
It will be unveiled as part of the town's celebrations for the Queen's Diamond Jubilee in June.
Mantle Arts' Peter Robinson said the work is about celebrating both the past and future of the town.
"The aim is to create a modern, iconic art work which will symbolise and celebrate the town of Lutterworth now and in the future," he said.
"Whilst also acknowledging its heritage and sense of place."
Workshops connected to the project will take place during the first half of 2012 and will involve community groups and local schools.