Leicestershire cancer patient to get abiraterone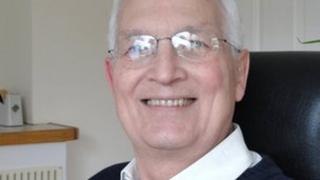 A Leicestershire cancer patient has described the news that he is to receive a potentially life extending drug as the "best present ever".
Hugh Gunn, from Countesthorpe, had previously been refused abiraterone after multiple sessions of chemotherapy failed to treat prostate cancer.
The NHS East Midlands Strategic Health Authority had said funding for the drug was not clinical and cost effective.
But it has now reversed its decision after a case was presented to a panel.
The NHS said that after evidence was given on the "clinical benefits" of abiraterone at a review meeting, the medicine was approved and added to the region's drug list.
Positive future
Mr Gunn said: "Being on this drug now gives me hope for the future, before I was feeling hopeless."
Mr Gunn, who was diagnosed with prostate cancer on Christmas Eve in 2005, was recently told he had only had months to live.
"Without this drug I was very much at the end, abiraterone turns it into a chronic liveable disease from a terminal disease," he said.
Mr Gunn's wife, Kate, said they were "so thrilled" and could not believe that he was now getting abiraterone to treat his advanced cancer.
Mrs Gunn said the family could now enjoy the festive period and look forward to a more positive year ahead. One in which Hugh could "look forward to living life".
The government had announced that patients in England would benefit from a £600m fund to improve access to cancer drugs over the next three years, beginning in April 2012.