Better vehicles drafted in 'after RAF's Marcin Wojtak killed'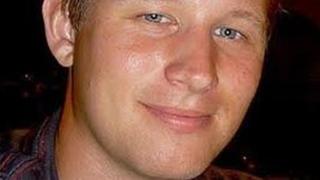 Military vehicles with better protection were drafted in a day after an RAF gunner died when his vehicle blew up, an inquest heard.
Acting Cpl Marcin Wojtak, 24, from Leicestershire, died when his patrol vehicle hit a roadside bomb in Helmand Province, Afghanistan in October 2009.
He was driving a Vector, an armoured truck without underfloor protection.
Loughborough Coroner's Court heard that better armoured Mastiff vehicles had arrived the day after Mr Wojtak died.
'Coffin on wheels'
Giving evidence, Cpl David Hayden, who was part of the patrol, confirmed he had been told the better-armoured Mastiffs were due to arrive, though no specific date had been given.
He told the inquest he had been aware the Vectors were due to be replaced, but was not surprised by the delays.
He said other areas were being hit four or five times a morning, but they had only had two in two months.
Cpl Hayden told the coroner that he was "gutted" by what had happened, but did not believe that the area where the explosion took place was "vulnerable".
Mr Wojtak's father told the court that his son used to joke about the Vectors, describing them as a "coffin on wheels".
But before leaving for Afghanistan, Mr Wojtak had assured his father he would be driving a Mastiff, the hearing was told.
The inquest continues.