Charnwood Borough Council reveals advertising plan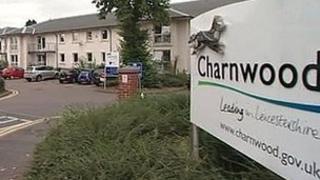 A Leicestershire council hopes to raise £100,000 a year by placing advertising on its property and vehicles.
Charnwood Borough Council said the two-year deal would help to protect services from budget cuts.
It will see space sold on buildings - including leisure centres and museums - as well as vehicles, structures and publications.
A spokesman said all advertising would be screened to make sure it met the "council's moral and ethical ethos".
The leader of Charnwood Borough Council, David Slater, said: "This is the first time the council has embarked on a project such as this.
"Other councils and public sector agencies are already selling advertising space to help cushion the impact on their budgets so we felt there was an opportunity for us to do the same."
Charnwood Borough Council saw its government grant cut from £9.74m in 2011/12 to £8.6m in 2012/13, on top of budget savings of £2.9m since 2007.