Leicester mayor Sir Peter Soulsby's salary set at £65K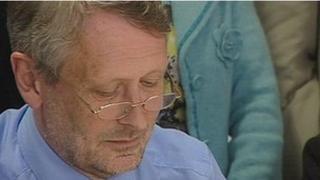 A pay deal for Leicester's elected mayor has been decided after months of discussion.
Sir Peter Soulsby took office in May 2011 on a salary of £56,000 but, in November, a local panel recommended this rise to £100,000.
This was rejected and last week Sir Peter said he considered a £65,000 salary - similar to an MP - reasonable.
On Monday night a meeting of the Labour group, which controls the city council, approved this figure.
The pay was originally going to be set by the independent panel made up of business and community leaders but its £100,000 suggestion was rejected by Sir Peter amid protests it represented an excessive 78% rise.
'Shambolic' process
He had suggested a new panel might be set up, but now the Labour group has moved to settle the issue.
Sir Peter renewed his call for mayoral pay to be decided nationally: "If they fix it at a lower level for mayors then mine would go down, but it may be there is a case for revising it in an upward direction.
"I just very much hope we can now get on with the business of running the city rather than worrying about the pay of its mayor."
Councillor Ross Grant, the only Conservative on the council and the second placed candidate in the mayoral election, said the process had been "shambolic".
"It's not an unreasonable amount - but the way it has been decided has been ridiculous. If this had just come before the council originally then it would have been sorted out.
"Peter Soulsby has often refused to answer questions about this which I think has been disingenuous."